Art Education Victoria
is proud to present our inaugural
As Art Educators we are aware that an Arts-rich education fosters student confidence, critical and creative thinking across all learning areas, and general life skills. Creative Currency Conference aspires to elevate your skills as Art Educators to inspire you, connect you with peers and empower you in the art-room to enhance student learning.
Join ArtEdVic and your peers in a dynamic interactive online program rich in learning and development. This live streamed and pre-recorded special event will include an innovative conference community platform, keynote speakers, breakout sessions, live Q&A's and online discussion Tracks (track and contribute to topic/theme areas).  We are excited about using this new technological platform – which will ensure we are able to connect and network together over a period of time.
Conference PROGRAM
We are excited to host world renowned artists Maree Clarke and Ian Strange and our special guest break out session speakers Kerrie Poliness, James McDonald, Sim Luttin, Zeta Wilson and Dr Stefania Giamminiuti.
---
KEYNOTE Presentations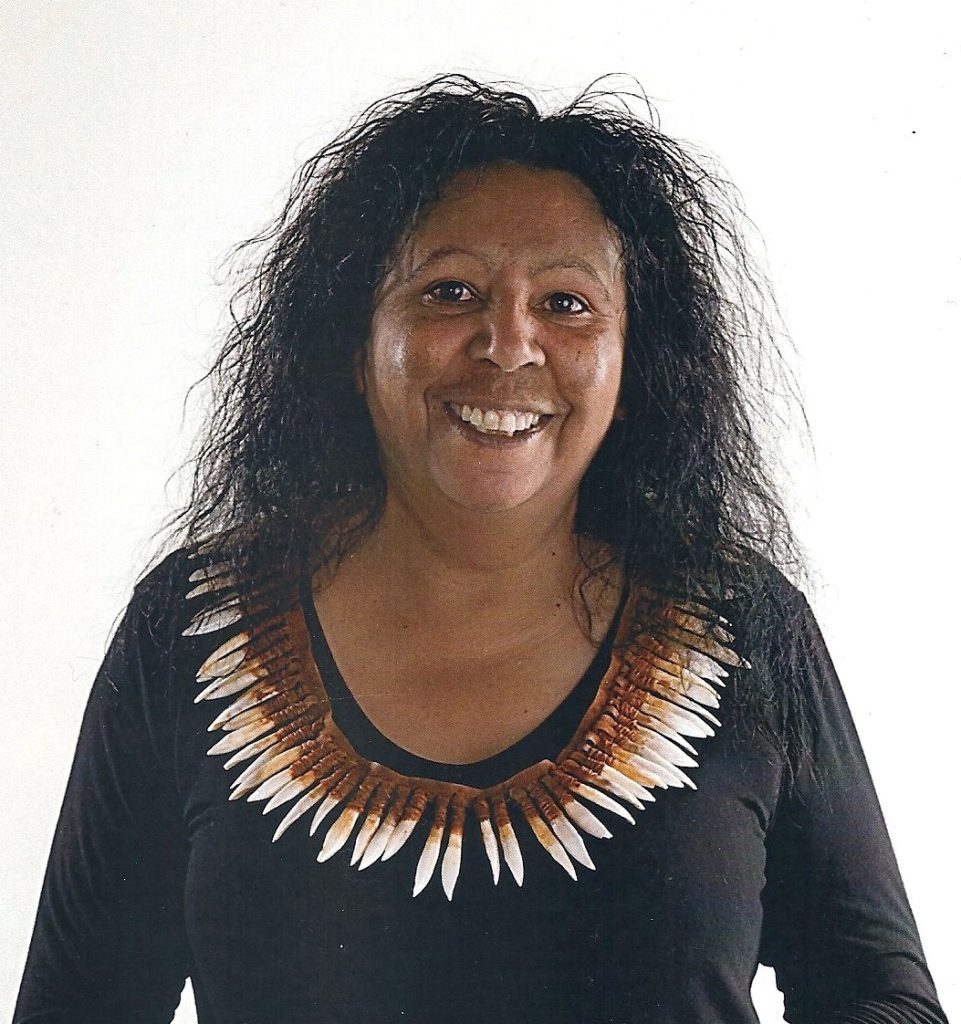 Ancestral Memories: Connection to Country, Culture and Place
Maree Clarke | Artist (morning Keynote )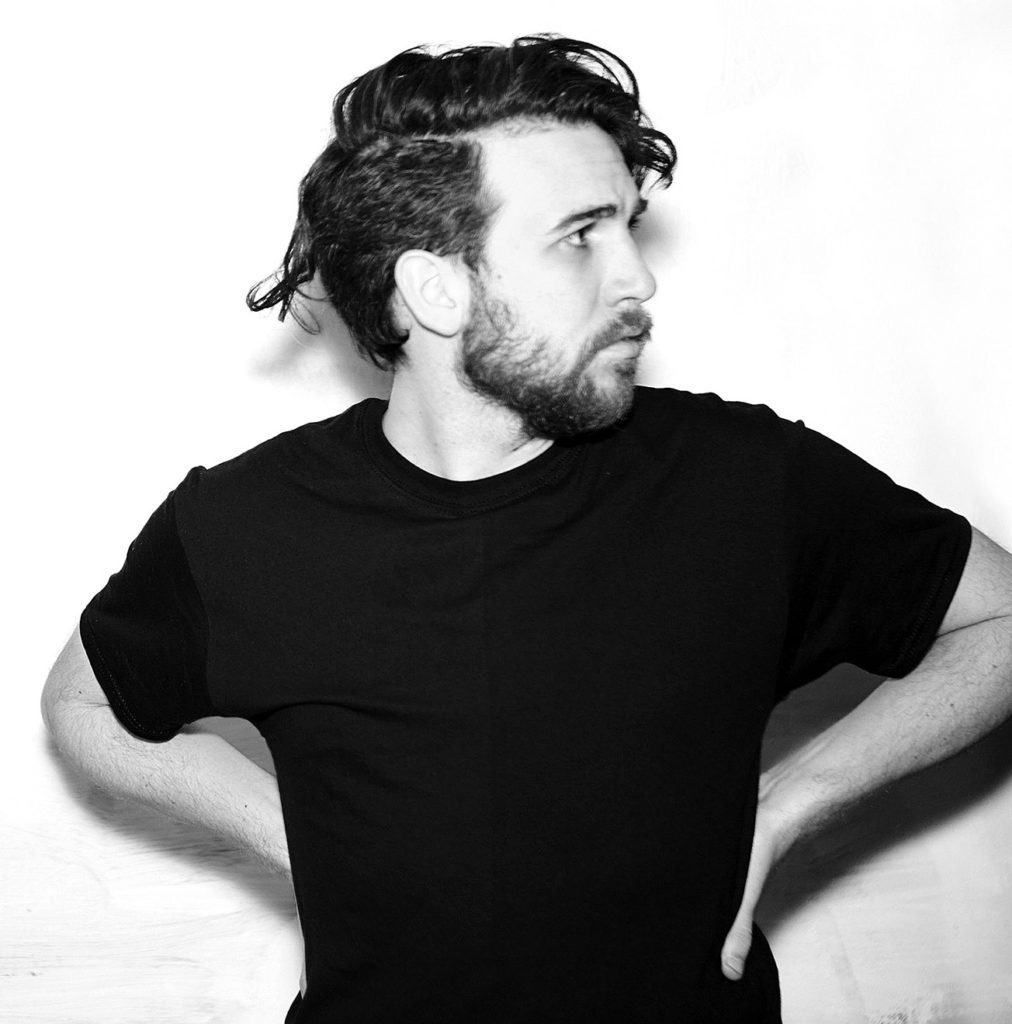 Art, Home and Suburbia
Ian Strange | Artist (afternoon Keynote )
---
BREAKOUT Sessions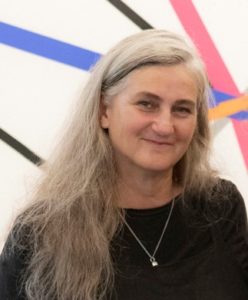 Drawing in the world
Kerrie Poliness | Artist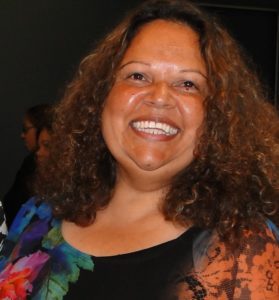 Aboriginal Perspectives in Visual Arts and Media Arts
Zeta Wilson | Project Manager – Aboriginal Perspectives | Curriculum
Victorian Curriculum and Assessment Authority  (VCAA)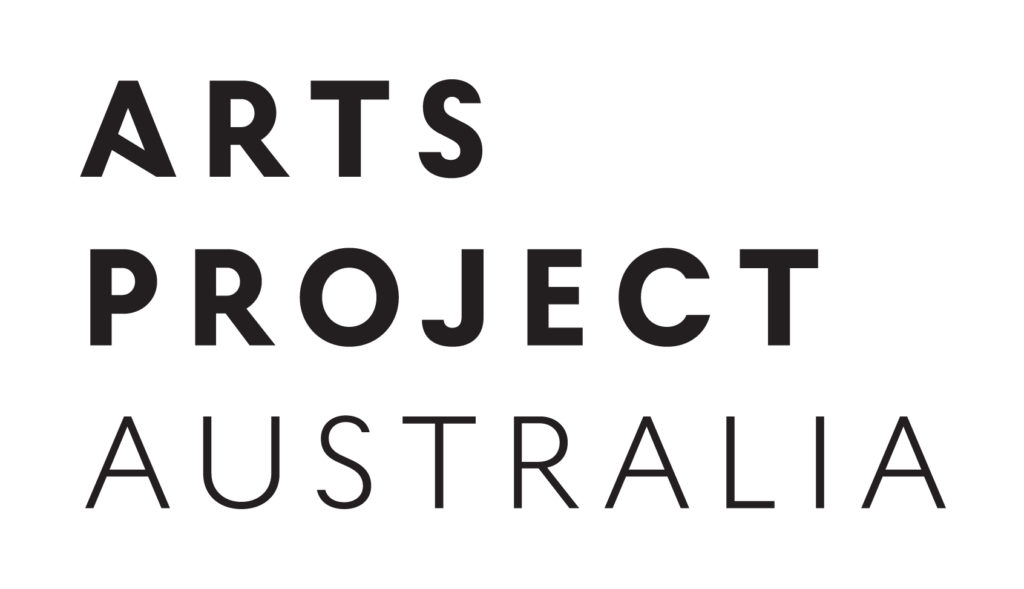 Inclusivity: Critical & Creative Thinking
Arts Project Australia
James McDonald (Studio Manager) | Sim Luttin (Exhibition Manager)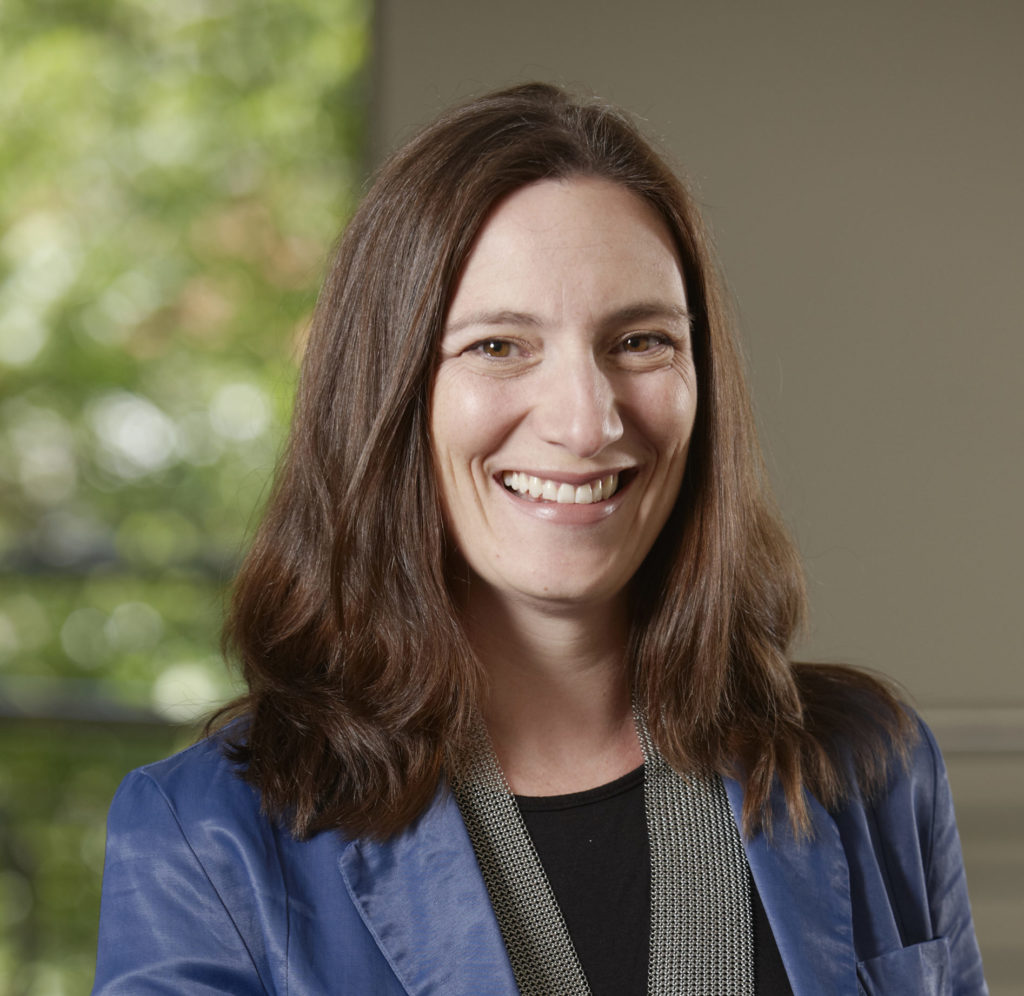 The ATELIER as a Guarantee of Pedagogical and Cultural Transformation
Dr Stefania Giamminuti | Curtin University School of Education
---
The Creative Currency Conference is an invaluable opportunity to develop your skills around the Visual Arts, be inspired by contemporary artists and gain insights into their methodologies and practise. It will also be a great opportunity to make strong connections with other educators and people who have a passion for the visual arts through our interactive conference platform.
Our conference community platform will be accessible on Monday 3 August, on the day of the conference Friday 14 August and up until the end of October. Throughout this 90 day experience you'll be encouraged to share and learn from colleagues and engage in the dialogue and discourse of art education, whenever and wherever it suits you.
Make 2020 your most empowered yet, regardless of your role or current skill level.
Subscribe to our eNewsletter by scrolling to the bottom of our home page on our website to sign up and keep up to date with all at Art Education Victoria.
If you are not an ArtEdVic member, now is a great time to join as a Member and be eligible for the Member discount registration fee and other offerings as part of your annual membership.
WHY SHOULD YOU JOIN US?
Connect with educators from around the country and the globe.
Inspirational messages from our presenters.
Feel empowered by sharing with like-minded delegates and learn about things you're passionate about- Art & Education

You are supporting Australian based artists

Keynote presentations including live Q&A's

Breakout sessions include pedagogical topics

Join your Art Educator community in a supportive environment

Opportunities to network through our online platform pre/during/post conference

Conference offerings available online until the end of October

Receive a Professional Development Learning Certificate

Suitable for ALL educators

Tertiary Students/Pre-Service Teachers are entitled to a discount

ArtEdVic members are entitled to receive a discount

Zero travel costs and attend in the comfort of your own environment

A professional learning experience every art educator deserves
Tickets
Payment Terms
Please note all personal payments must be made up front with a credit card at the time of booking.
Purchase orders are accepted from schools/organisations paying for teacher/employee professional development.
General Admission
You are welcome to first join as an ArtEdVic Member to receive the discounted Member ticket price and enjoy the benefits of membership and being part of our community. Visit this link now to join ArtEdVic https://aev.vic.edu.au/join-us/member/   before you purchase your ticket.   
Art Ed Vic Member
Please ensure your annual Membership is current by logging in to your account online.
Pre-Service Teacher / Tertiary Student / CRT
Tertiary student ID will be required for verification. Tertiary students only. This conference has not been developed to cater for secondary/VCE students. Our annual KickstART program has been especially designed for secondary VCE students.
---
What else do you need to know?
Delivery of all conference content, including pre-recorded and live streamed sessions, videos, articles, discussion tracks and relevant links will be available via the conference platform up until the end of October 2020.  So, this is not just a one-day event. 
You will be sent an email link with login details after registration payment has been confirmed. Our online conference will be using Zoom Webinar platform to host our online conference presentations. Participants will have access to the information required to participate in their selected session via the conference platform.
Technical Requirements & Preparation
Participants are asked to ensure they are familiar with the platform and technical requirements prior to clicking on the provided link for their sessions. (It is a good idea to check and make sure you can access the platform on your desktop browser OR download any required Apps in advance)
Participants will need the following prepared/set-up prior to attending the conference:
PC desktop & monitor, iPad/Tablet, or Smart Device

Reliable internet connectivity

Webcam

Microphone

Access to Zoom Webinar

Space to work for note-taking

A quiet space with no noise or distractions
Online Webinar Terms & Conditions
Troubleshooting and technical assistance will be available related to using the conference platform before and during the conference sessions to help with any issues you may be facing. However, Art Education Victoria is not responsible for any customer technical or connectivity issues that are outside of our control. Refunds will not be given for participant non-attendance, or disruption to attendance, found to be caused by technical faults not caused by Art Education Victoria or that are not within our control.
Payment Terms
Please note all personal payments must be made up front with a credit card at the time of booking. Purchase orders are accepted from schools/organisations paying for teacher/employee professional development.
Booking Confirmations
Once a booking has been made you will receive an email confirmation. Invoices will be sent by email to the participant. If you do not receive your confirmation or invoice, please contact Art Education Victoria.
Cancellations
A written/emailed notification of cancellation must be received by Art Education Victoria 7 days prior to the conference event date being 14/8/20. All cancellations will attract a $50 (AUD) administrative fee to process the refund. 
Non-attendance
Failure to attend without prior written cancellation will result in the forfeit of any possible refund and your invoice (conference registration fee) will need to be paid in full.
Certificates
You will receive a certificate of attendance (for Professional Learning verification) via email after the conference has been completed.
………………………………………………………………………………………………………………………………………..
2018 Annual Conference
NGV, ACMI, ACCA, Testing Grounds, and Melbourne Town Hall
Timed to coincide with the NGV Triennial and ACCA's Unfinished Business, the 2018 Annual Conference was based at Testing Grounds and operated across a number of venues. The conference featured acclaimed artists Sally Smart, Michael Peck, Emily Floyd, Sophie Takách, Emma Davies and Hermès artisans. It also included an opportunity to discover meaningful learning experiences around the Triennial and using virtual reality (VR) with students.
It was an amazing opportunity for participants to develop their skills, get inspired by contemporary artists, make strong connections with other art educators, and become empowered in their role.
2018 Program overview
FamilyTreeHouse (femmage, shadows and symptoms) – Sally Smart – NGV Education Studios
Sally Smart is represented in leading collections around the world, exhibiting since 1988 in Australia and internationally. Working with collage, large-scale assemblage installations and increasingly, performance and video, her practice engages identity politics, ideas relating to the body, the home and history.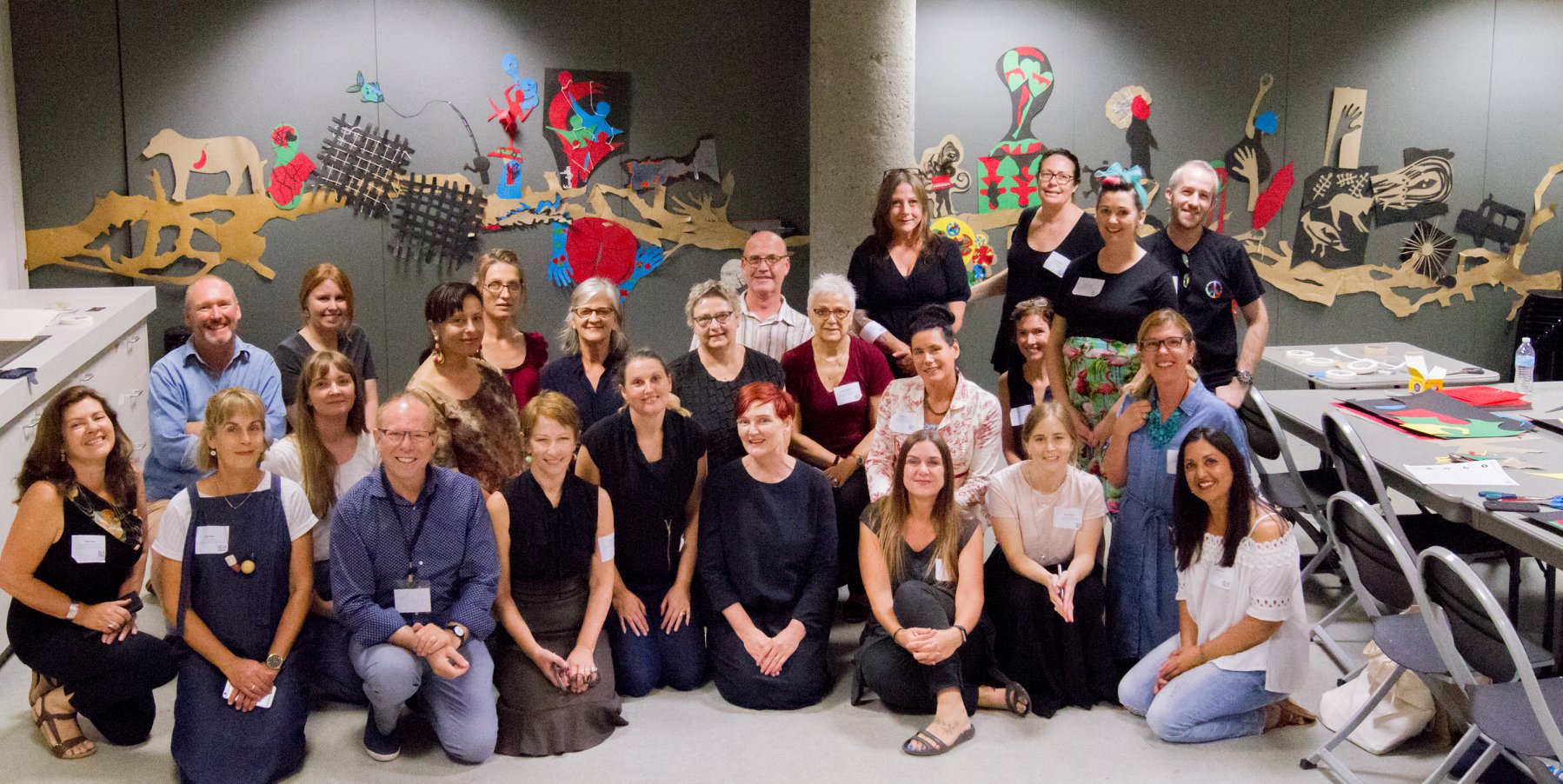 Objects in Space – Michael Peck – NGV Education Studios
Michael has produced commissioned work in London, Berlin and New York and has undertaken studio residencies at Paradise Hills Studio's, Blender studios and was Artist in Residence at Birrarung House in 2013. Michael has been a finalist in The Archibald Prize, The Sulman Prize, The Doug Moran Portrait Prize, The Dobell Drawing Prize, the Metro 5 Award, The City of Hobart art Prize and received the National Gallery of Victoria Trustees Award. His current practice is a cross discipline of painting, drawing and site-specific installation works exploring notions of memory and the shaping of identity.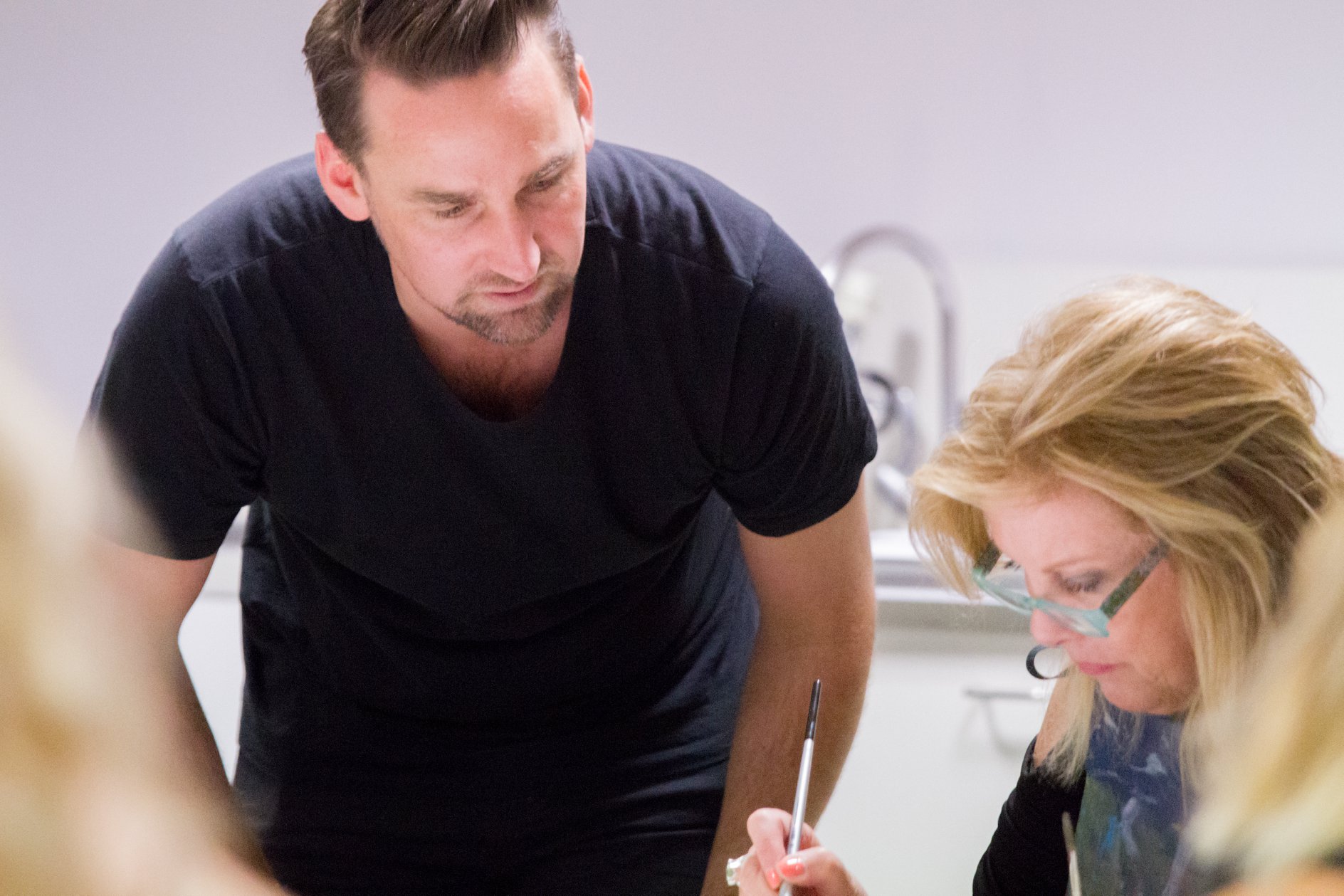 NGV Triennial highlights – NGV Education Team – NGV Schools Entrance
A lively introduction to exhibition highlights that will stimulate students' curiosity and imagination and build confidence in responding to contemporary art and design.
Explore and Draw NGV Triennial – NGV Education Team – NGV Schools Entrance
Working with an educator, students will explore the NGV Triennial with iPads, engaging with a variety of works to inspire their own digital works of art. This session will stimulate students' curiosity, using a range of apps and digital techniques to respond to contemporary art and design.
Mathemagical pattern perfection – NGV Education Team – NGV Schools Entrance
Inspired by the myriad ways artists and designers in the NGV Triennial have used and created pattern, students will explore how to use kaleidoscopic colour, rhythmic repetition and symmetry to create their own perfect patterns. Elect to do this program with either traditional media or iPads (using apps such as Amaziograph, Isometric and Fragment).
Visual Thinking Strategies – Carly Grace (Heide Museum of Modern Art) – NGV Education Theatre
Carly Grace is an artist and visual arts educator based in Melbourne, Australia. She specialises in interpretation education and has an extensive experience in designing and delivering diverse education and public programs within museums, community arts and diverse educational settings. She is currently the Education Manager at Heide Museum of Modern Art where she specialises in training educators in Visual Thinking Strategies. Her philosophy for visual arts' education is connecting people with the opportunities that art making and engagement in art culture can have in enriching their lives.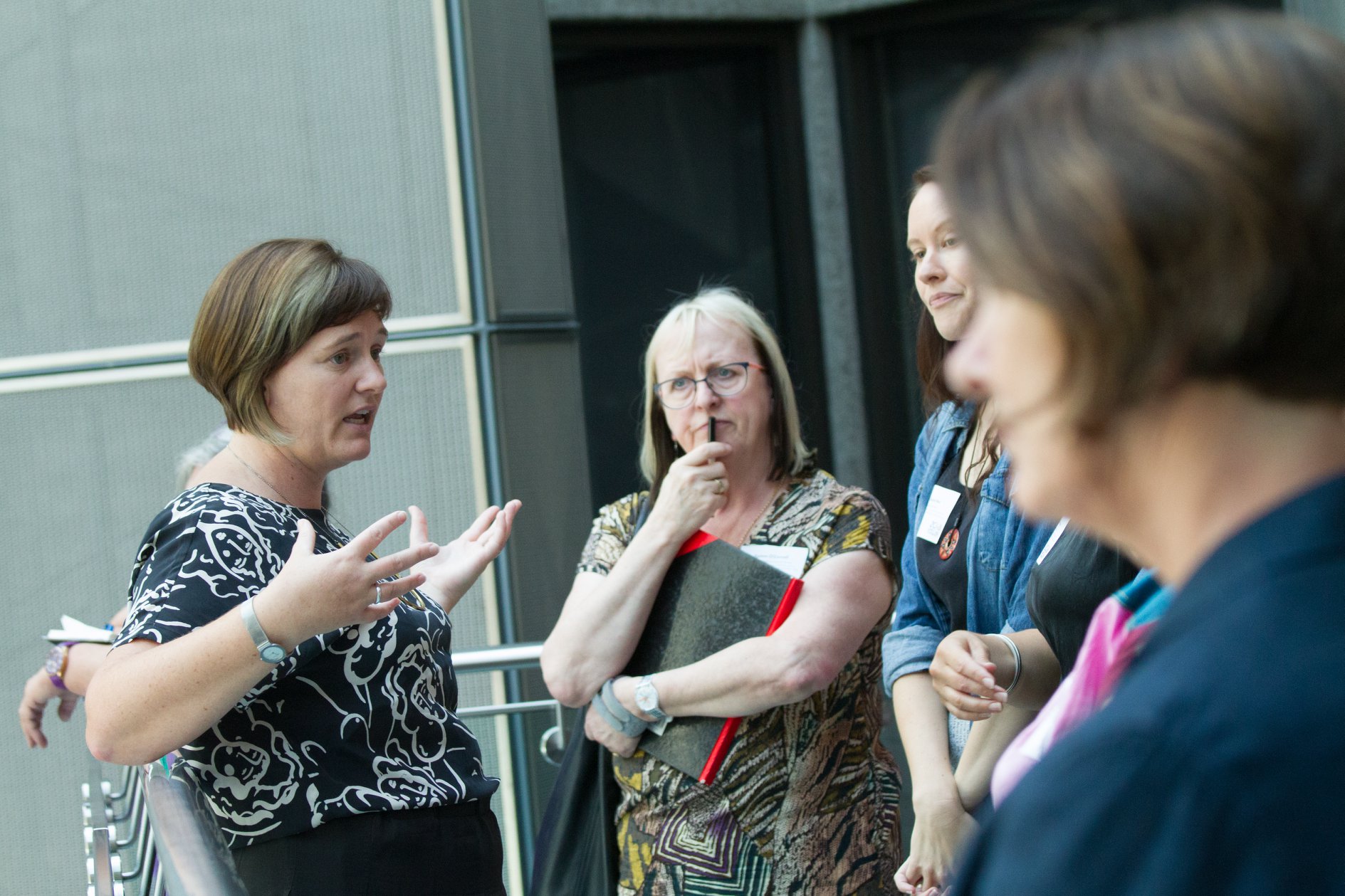 yielding//unyielding – Sophie Takách – ACCA
Sophie Takách makes performative sculptural objects that incorporate ephemeral installation and movement, directing attention to the embodied quality of experience. The physical components are conceived as devices that enable further action to take place, acting as support structure or simple machines; basic mechanical objects that amplify the application of force. Drawing on a deep interest in science and the underlying physical processes of the universe, she exploits the interactions between force and matter to capture transitional states of change. She is currently exhibiting as part of Unfinished Business until March 21, 2018 at ACCA. She lives and works in Melbourne, and is currently undertaking postgraduate research at MADA, Monash University.
Reimagining space and perspective through 360-degree filmmaking – Ellen Malloy – ACMI Studio One
Ellen is an educator at the Australian Centre for the Moving Image. She has completed a Bachelor of Contemporary Arts (Media Arts) and is a qualified primary teacher and graphic artist. She is a passionate animator, filmmaker and photographer and is currently creating the dynamic education program for Wonderland, ACMI's Winter Masterpiece exhibition.
Transforming materials – Emma Davies – NGV Education Studios
Emma's process of discovery and invention is largely experimental. She satisfies her curiosity by working with contemporary materials and using unconventional methods to challenge the possibilities of each creation. Her reward is in removing materials from common functionality such as packaging and being able to transform what is intrinsically ugly into something beautiful. Currently she is working on a range of private commissions.
Studio Essentials – David Becerra – NGV Education Studios
The artistic work of David Becerra focuses on the search for similarities among the symbolic universes of popular characters, comparing their similarities in order to create a new "parallel universe" where the artist can alter the functions of the characters, using the symbol as a path between the image and the object.
Artist Workshop – Emily Floyd– ACCA
Working in sculpture, installation, printmaking and public art, Emily Floyd is renowned for her text-based sculptures and pedagogically inspired works that combine formal concerns with an interest in the legacies of modernism. Her work engages a wide range of disciplines and endeavours including public art and social activism, design and typography, literature and cultural studies, community participation and public education, and various political ideologies. Intersecting public space with carefully considered design, the artist creates bold spaces for public engagement and interaction.
Exploring HTC Vive & Tilt Brush and Its Classroom Applications – Meg Kingwell – ACMI Studio One
A passionate user of technology in the classroom, Meg Kingwell is introducing the Victorian Curriculum F-10 Digital Technologies curriculum as a specialist subject in Hallam Primary School's Design Space, a specifically equipped technology space. Meg works with a range of technology including 3D printers, NAO Humanoid Robots and VR systems, including Tilt Brush. She is focussed on instilling in students the confidence to explore possibilities that we are yet to imagine.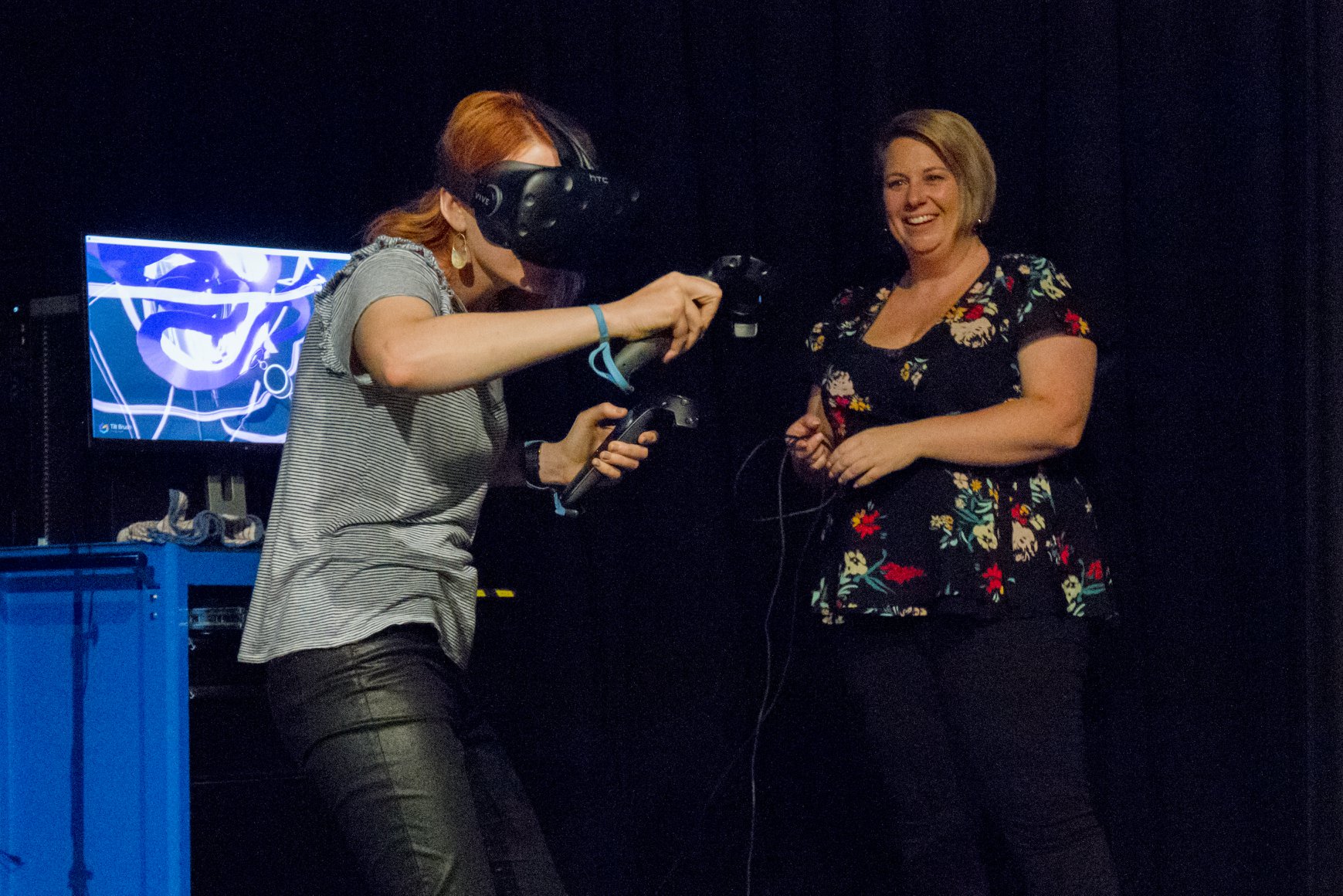 Hermès at Work – Miranda Samuels – Melbourne Town Hall
Miranda Samuels is a Sydney based art educator with experience researching, designing and facilitating education programs for a range of cultural institutions within community, state and commercial contexts.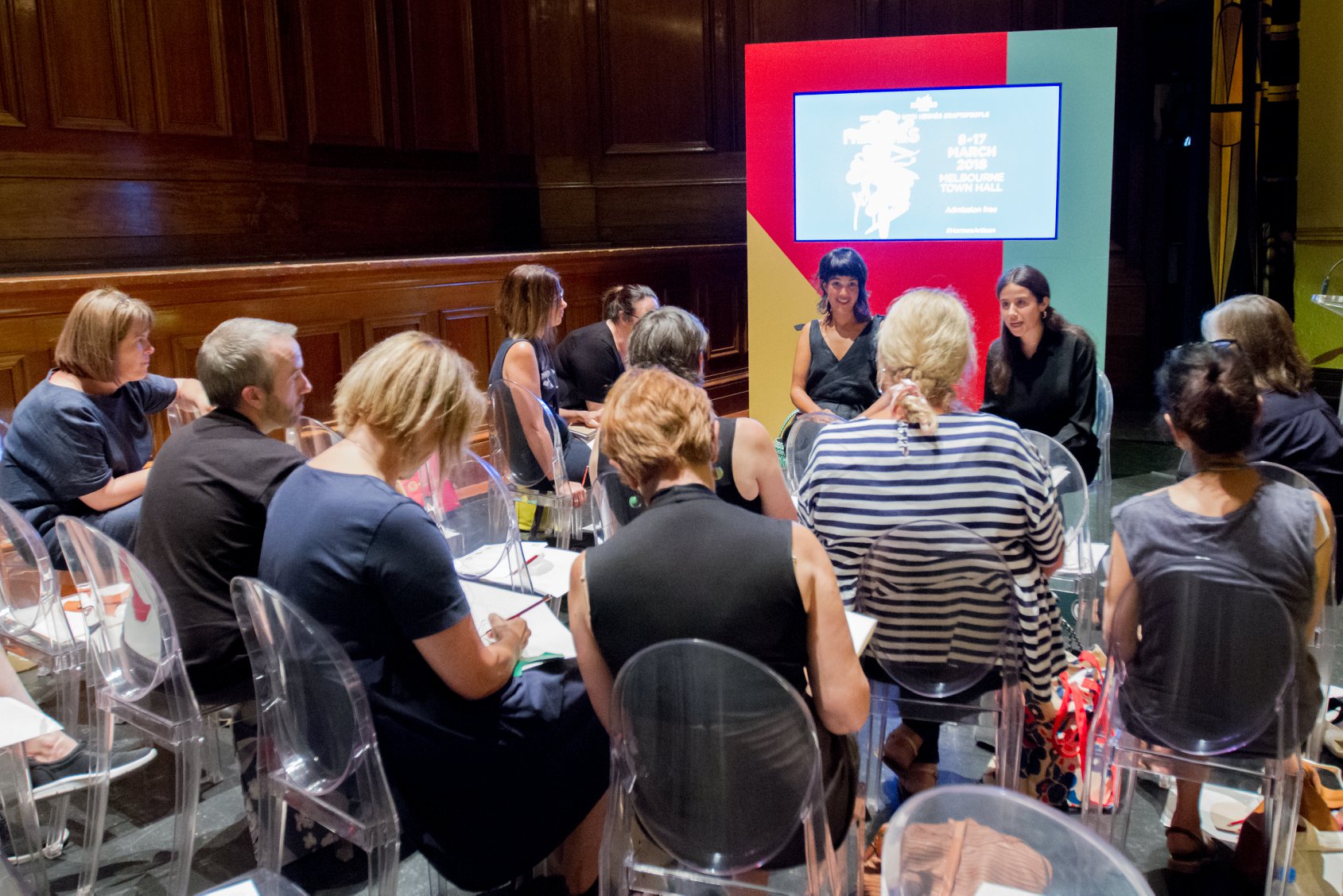 Download the 2018 Program Guide