2018 Annual Conference
NGV, ACMI, ACCA, Testing Grounds, and Melbourne Town Hall
Timed to coincide with the NGV Triennial and ACCA's Unfinished Business, the 2018 Annual Conference was based at Testing Grounds and operated across a number of venues. The conference featured acclaimed artists Sally Smart, Michael Peck, Emily Floyd, Sophie Takách, Emma Davies and Hermès artisans. It also included an opportunity to discover meaningful learning experiences around the Triennial and using virtual reality (VR) with students.
It was an amazing opportunity for participants to develop their skills, get inspired by contemporary artists, make strong connections with other art educators, and become empowered in their role.
2018 Program overview
FamilyTreeHouse (femmage, shadows and symptoms) – Sally Smart – NGV Education Studios
Sally Smart is represented in leading collections around the world, exhibiting since 1988 in Australia and internationally. Working with collage, large-scale assemblage installations and increasingly, performance and video, her practice engages identity politics, ideas relating to the body, the home and history.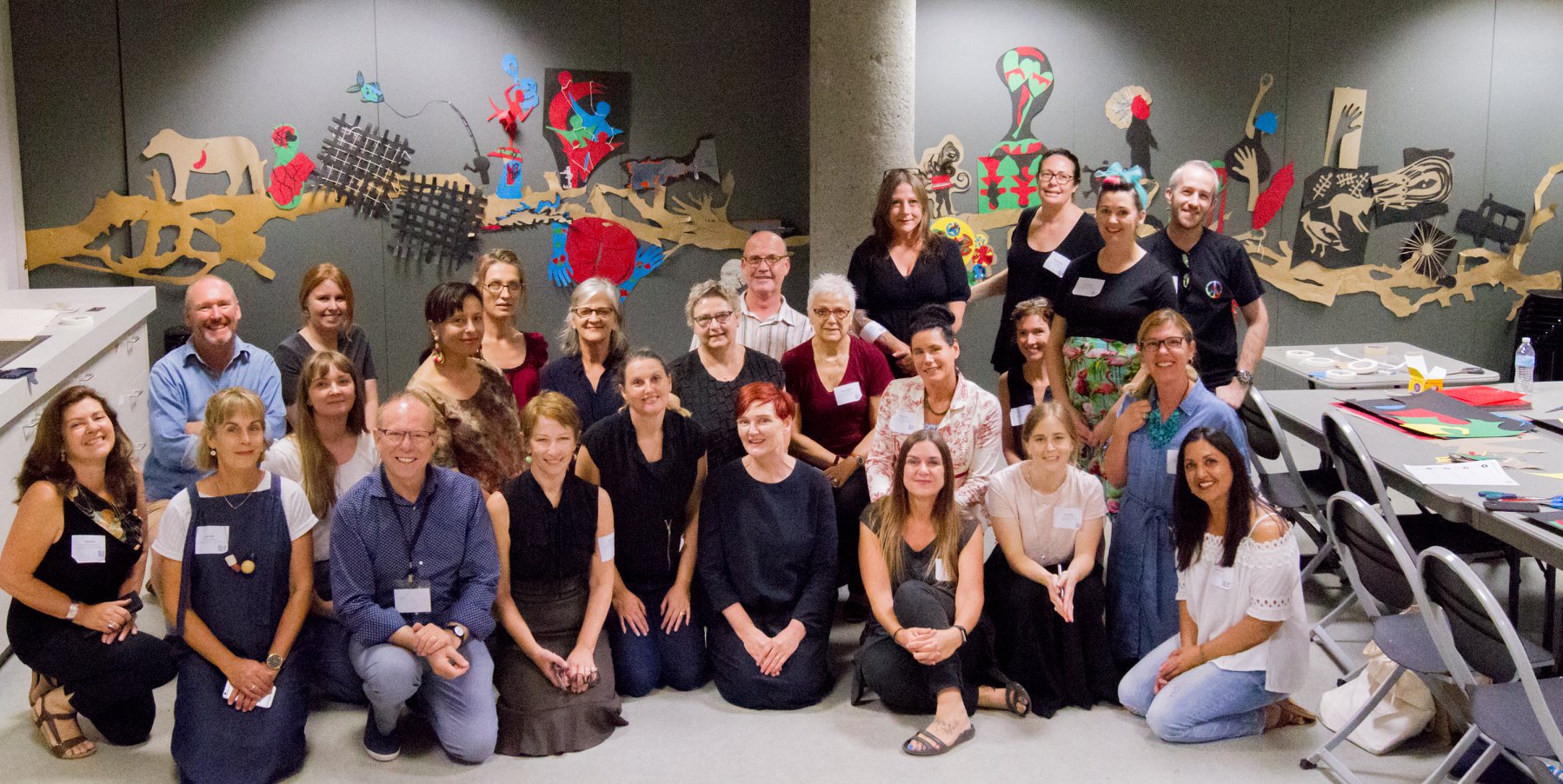 Objects in Space – Michael Peck – NGV Education Studios
Michael has produced commissioned work in London, Berlin and New York and has undertaken studio residencies at Paradise Hills Studio's, Blender studios and was Artist in Residence at Birrarung House in 2013. Michael has been a finalist in The Archibald Prize, The Sulman Prize, The Doug Moran Portrait Prize, The Dobell Drawing Prize, the Metro 5 Award, The City of Hobart art Prize and received the National Gallery of Victoria Trustees Award. His current practice is a cross discipline of painting, drawing and site-specific installation works exploring notions of memory and the shaping of identity.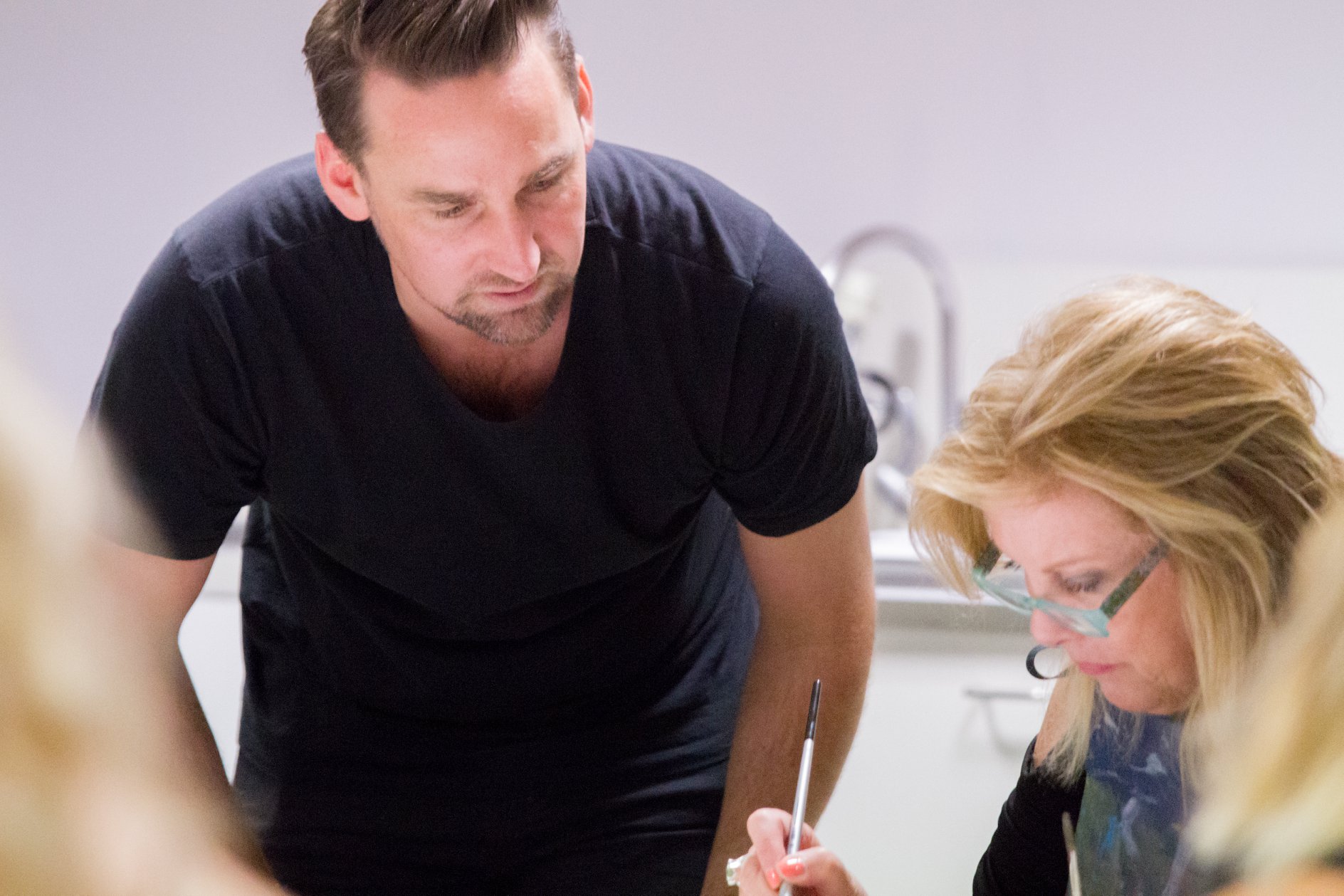 NGV Triennial highlights – NGV Education Team – NGV Schools Entrance
A lively introduction to exhibition highlights that will stimulate students' curiosity and imagination and build confidence in responding to contemporary art and design.
Explore and Draw NGV Triennial – NGV Education Team – NGV Schools Entrance
Working with an educator, students will explore the NGV Triennial with iPads, engaging with a variety of works to inspire their own digital works of art. This session will stimulate students' curiosity, using a range of apps and digital techniques to respond to contemporary art and design.
Mathemagical pattern perfection – NGV Education Team – NGV Schools Entrance
Inspired by the myriad ways artists and designers in the NGV Triennial have used and created pattern, students will explore how to use kaleidoscopic colour, rhythmic repetition and symmetry to create their own perfect patterns. Elect to do this program with either traditional media or iPads (using apps such as Amaziograph, Isometric and Fragment).
Visual Thinking Strategies – Carly Grace (Heide Museum of Modern Art) – NGV Education Theatre
Carly Grace is an artist and visual arts educator based in Melbourne, Australia. She specialises in interpretation education and has an extensive experience in designing and delivering diverse education and public programs within museums, community arts and diverse educational settings. She is currently the Education Manager at Heide Museum of Modern Art where she specialises in training educators in Visual Thinking Strategies. Her philosophy for visual arts' education is connecting people with the opportunities that art making and engagement in art culture can have in enriching their lives.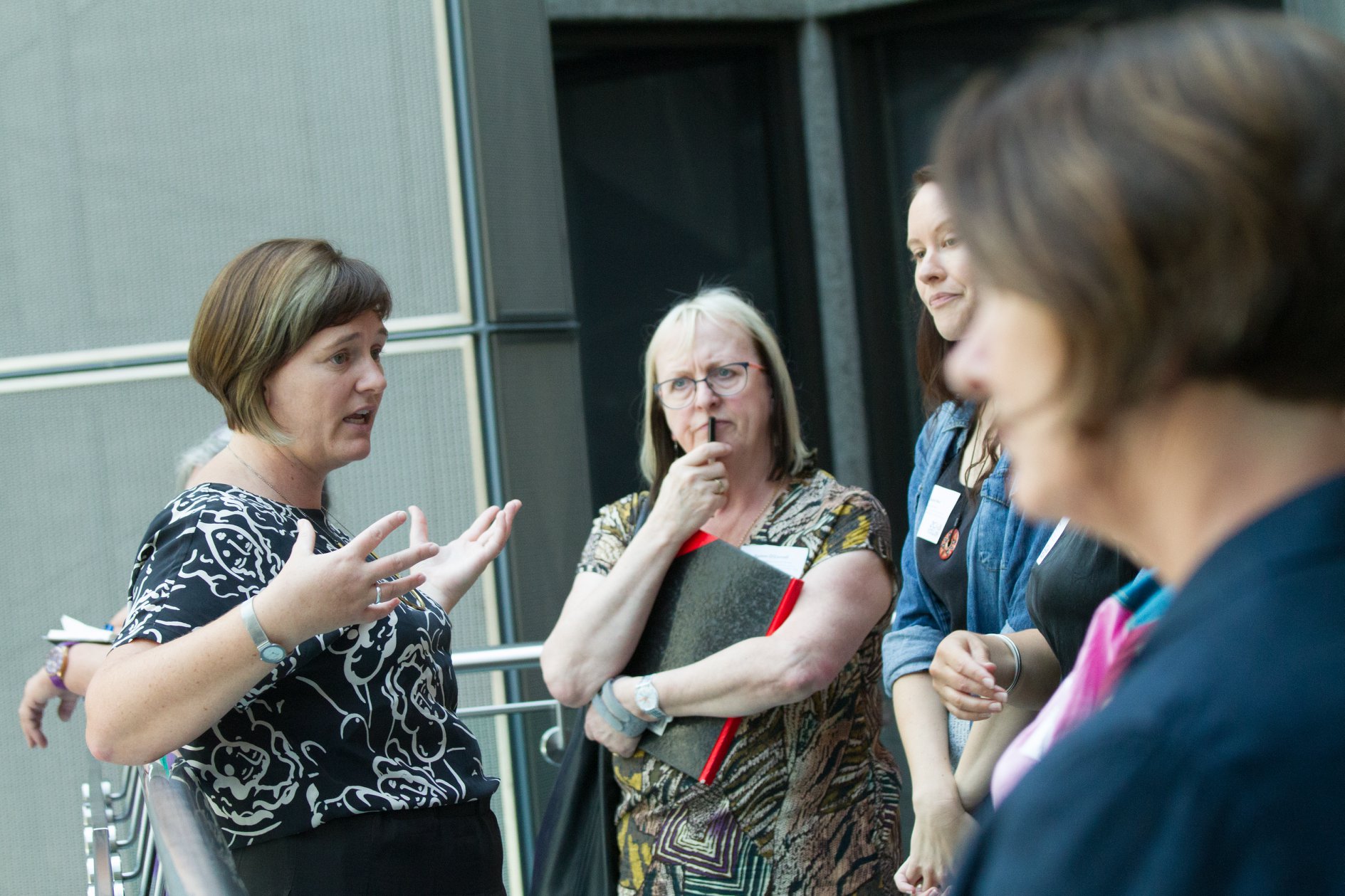 yielding//unyielding – Sophie Takách – ACCA
Sophie Takách makes performative sculptural objects that incorporate ephemeral installation and movement, directing attention to the embodied quality of experience. The physical components are conceived as devices that enable further action to take place, acting as support structure or simple machines; basic mechanical objects that amplify the application of force. Drawing on a deep interest in science and the underlying physical processes of the universe, she exploits the interactions between force and matter to capture transitional states of change. She is currently exhibiting as part of Unfinished Business until March 21, 2018 at ACCA. She lives and works in Melbourne, and is currently undertaking postgraduate research at MADA, Monash University.
Reimagining space and perspective through 360-degree filmmaking – Ellen Malloy – ACMI Studio One
Ellen is an educator at the Australian Centre for the Moving Image. She has completed a Bachelor of Contemporary Arts (Media Arts) and is a qualified primary teacher and graphic artist. She is a passionate animator, filmmaker and photographer and is currently creating the dynamic education program for Wonderland, ACMI's Winter Masterpiece exhibition.
Transforming materials – Emma Davies – NGV Education Studios
Emma's process of discovery and invention is largely experimental. She satisfies her curiosity by working with contemporary materials and using unconventional methods to challenge the possibilities of each creation. Her reward is in removing materials from common functionality such as packaging and being able to transform what is intrinsically ugly into something beautiful. Currently she is working on a range of private commissions.
Studio Essentials – David Becerra – NGV Education Studios
The artistic work of David Becerra focuses on the search for similarities among the symbolic universes of popular characters, comparing their similarities in order to create a new "parallel universe" where the artist can alter the functions of the characters, using the symbol as a path between the image and the object.
Artist Workshop – Emily Floyd– ACCA
Working in sculpture, installation, printmaking and public art, Emily Floyd is renowned for her text-based sculptures and pedagogically inspired works that combine formal concerns with an interest in the legacies of modernism. Her work engages a wide range of disciplines and endeavours including public art and social activism, design and typography, literature and cultural studies, community participation and public education, and various political ideologies. Intersecting public space with carefully considered design, the artist creates bold spaces for public engagement and interaction.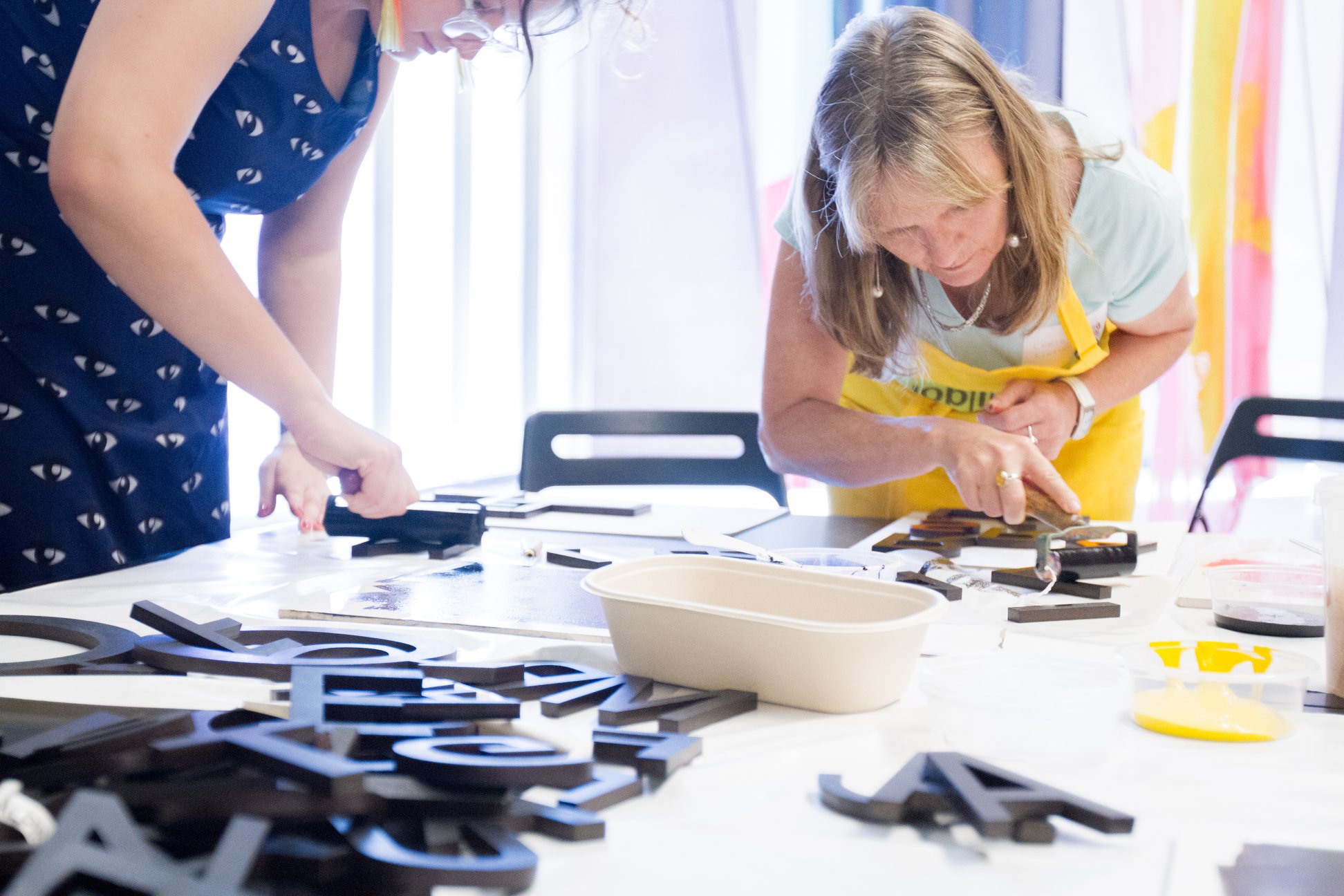 Exploring HTC Vive & Tilt Brush and Its Classroom Applications – Meg Kingwell – ACMI Studio One
A passionate user of technology in the classroom, Meg Kingwell is introducing the Victorian Curriculum F-10 Digital Technologies curriculum as a specialist subject in Hallam Primary School's Design Space, a specifically equipped technology space. Meg works with a range of technology including 3D printers, NAO Humanoid Robots and VR systems, including Tilt Brush. She is focussed on instilling in students the confidence to explore possibilities that we are yet to imagine.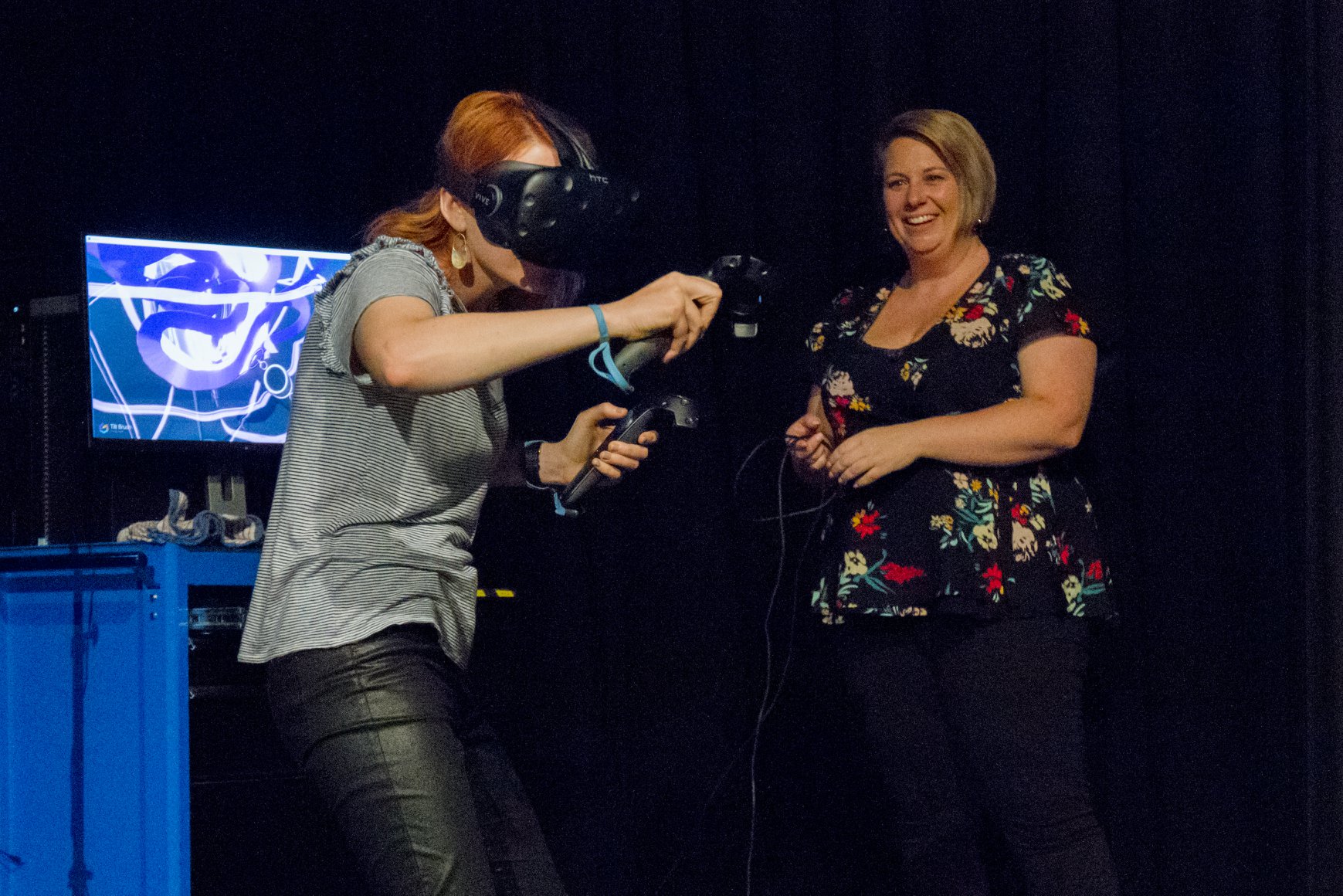 Hermès at Work – Miranda Samuels – Melbourne Town Hall
Miranda Samuels is a Sydney based art educator with experience researching, designing and facilitating education programs for a range of cultural institutions within community, state and commercial contexts.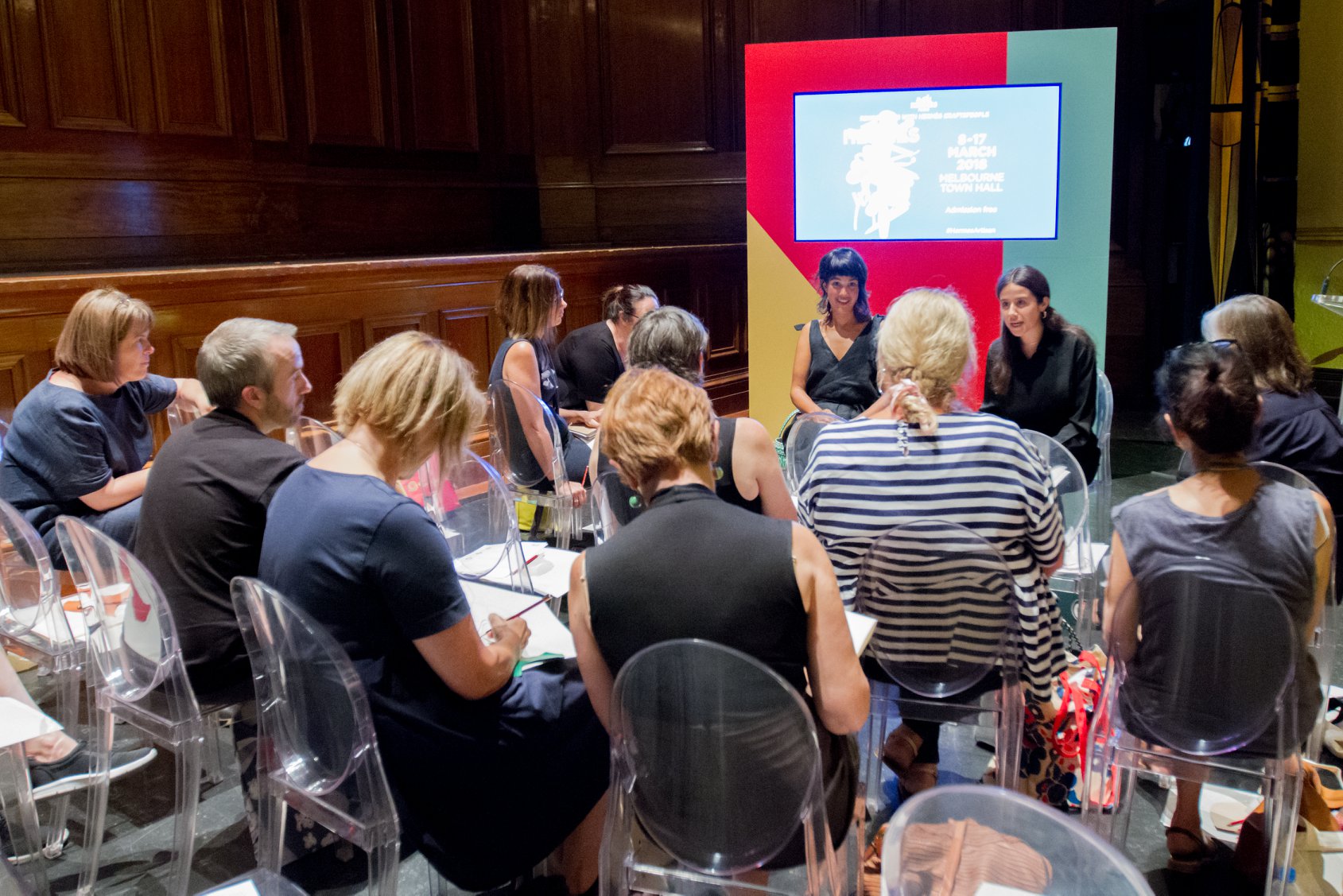 Download the 2018 Program Guide
2017 Unconference | Teacher as Artist
On Friday 3 February 2017 Art Education Victoria was thrilled to partner with the Victorian College of the Arts, Melbourne Graduate School of Education, and the National Gallery of Victoria to present the first of many unconferences. We believe in the importance of professional development that is extremely relevant with workshop leaders and presenters of the highest calibre. Our first day was full of collaboration and networking with likeminded creatives that included a design thinking workshop that helped delegates apply their learning and thinking to their own contexts. We had an artist talk from Hannah Bertram and Susie May (NGV Educator) gave us an inspiring overview of the David Hockney exhibition followed by a guided tour by our Life Member Lee Emery.
2018 Program overview
Lewis Miller | Life Drawing
Lewis Miller is a VCA Alumni, having completed his undergraduate and postgraduate studies. Miller's work is represented in numerous collections both in Australia and abroad including the National Gallery of Australia; National Portrait Gallery, Canberra; Australian War Memorial; Art Gallery of New South Wales; National Gallery of Victoria; University Art Museum, University of Queensland; University of New South Wales; Monash University; Deakin University Art Collection; Auckland War Memorial Museum; Bibliotechque Nationale de France; Karolyi Foundation Collection, Vence, France; and the Cold Spring Harbour Laboratory, Long Island, New York.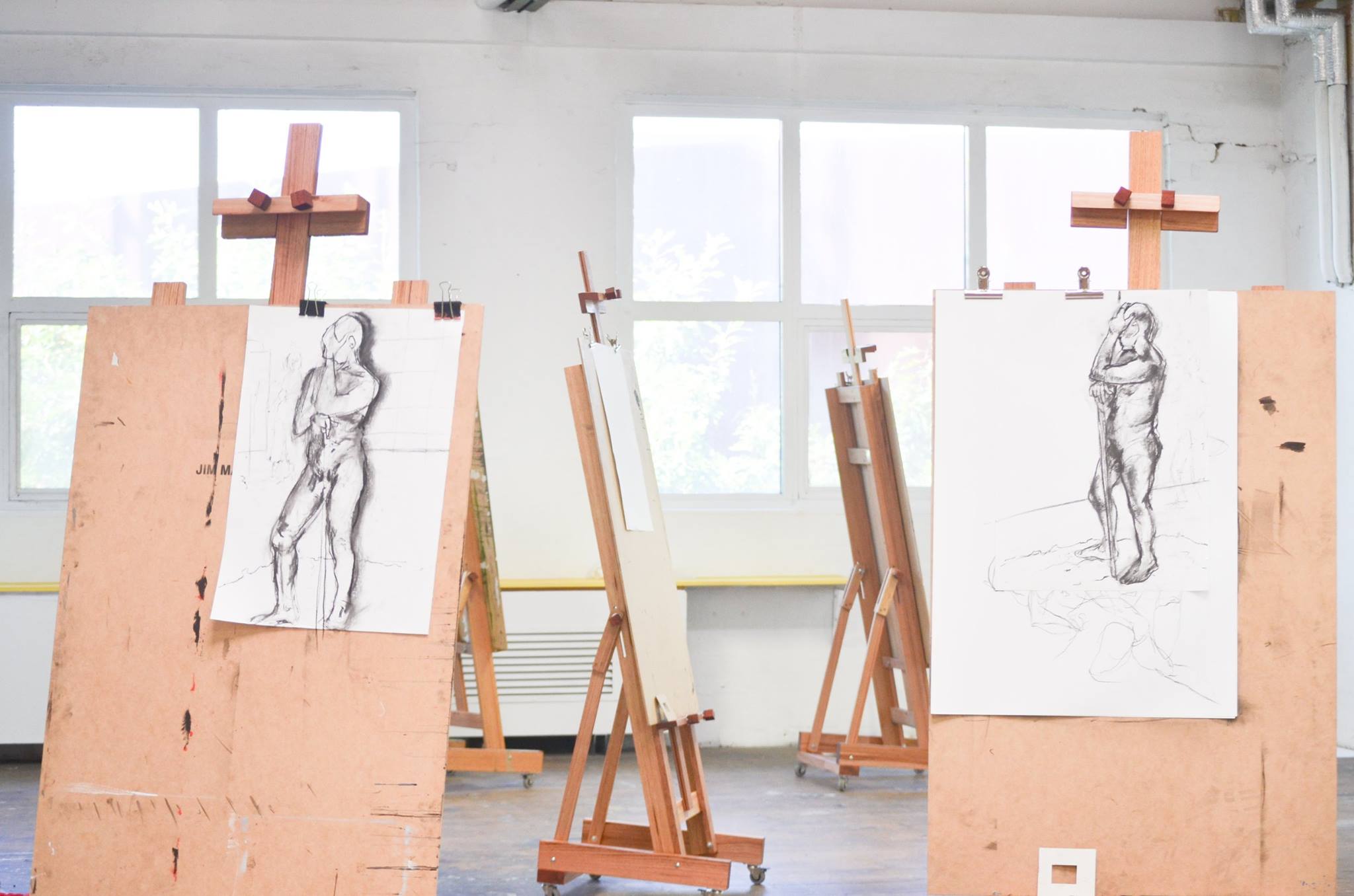 Dr Kiron Robinson | iPhone Photography
Dr Kiron Robinson uses a range of mediums including neon, video, photography and installation to investigate the idea of doubt and failure as constructive devises. Continually chasing ways of articulating, that which by its own definition is beyond articulation, leads to a paradoxical reasoning in Robinson's work, which unravels as it constructs. Materials are chosen and placed with great care.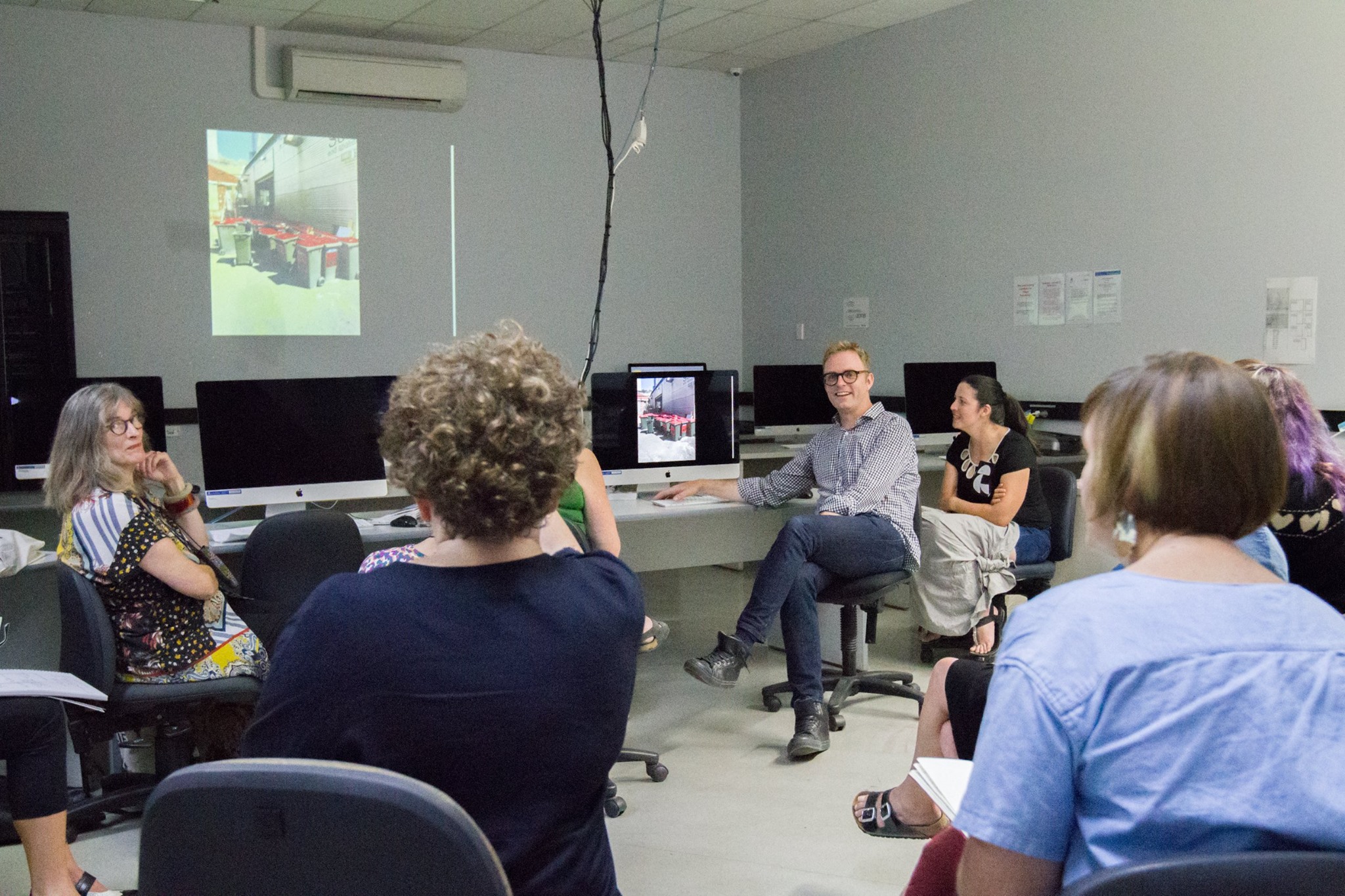 Dr Elizabeth Gower | Geometries of Pattern logic
Dr Elizabeth Gower has held over 30 one-person exhibitions throughout Australia and in New York, Paris, Sharjah and London. She is currently represented by Sutton Gallery in Melbourne and Milani Gallery in Brisbane. Dr Elizabeth Gower has been exhibiting innovative work, including collages and wall hanging, since 1976. Her interest lies in the human desire to create order from the chaotic. Gower creates stunning abstract compositions from humble materials, with an emphasis upon translucency, fragility and impermanence. Her practice draws much of its content and form from the world of the everyday – commercial images and objects as well as familiar and domestic materials such as newspaper and tissue paper. Exploiting the associations evoked by such banal material, her work has often been connected with a feminist sensibility, however this framing should be countered with a recognition of the strong aesthetic concerns at play. She is represented in most state collections including: Art Gallery of New South Wales, Art Gallery of South Australia, National Gallery of Victoria, Australian National Gallery, Queensland Art Gallery as well as Monash, Tasmanian, Deakin and Queensland University collections.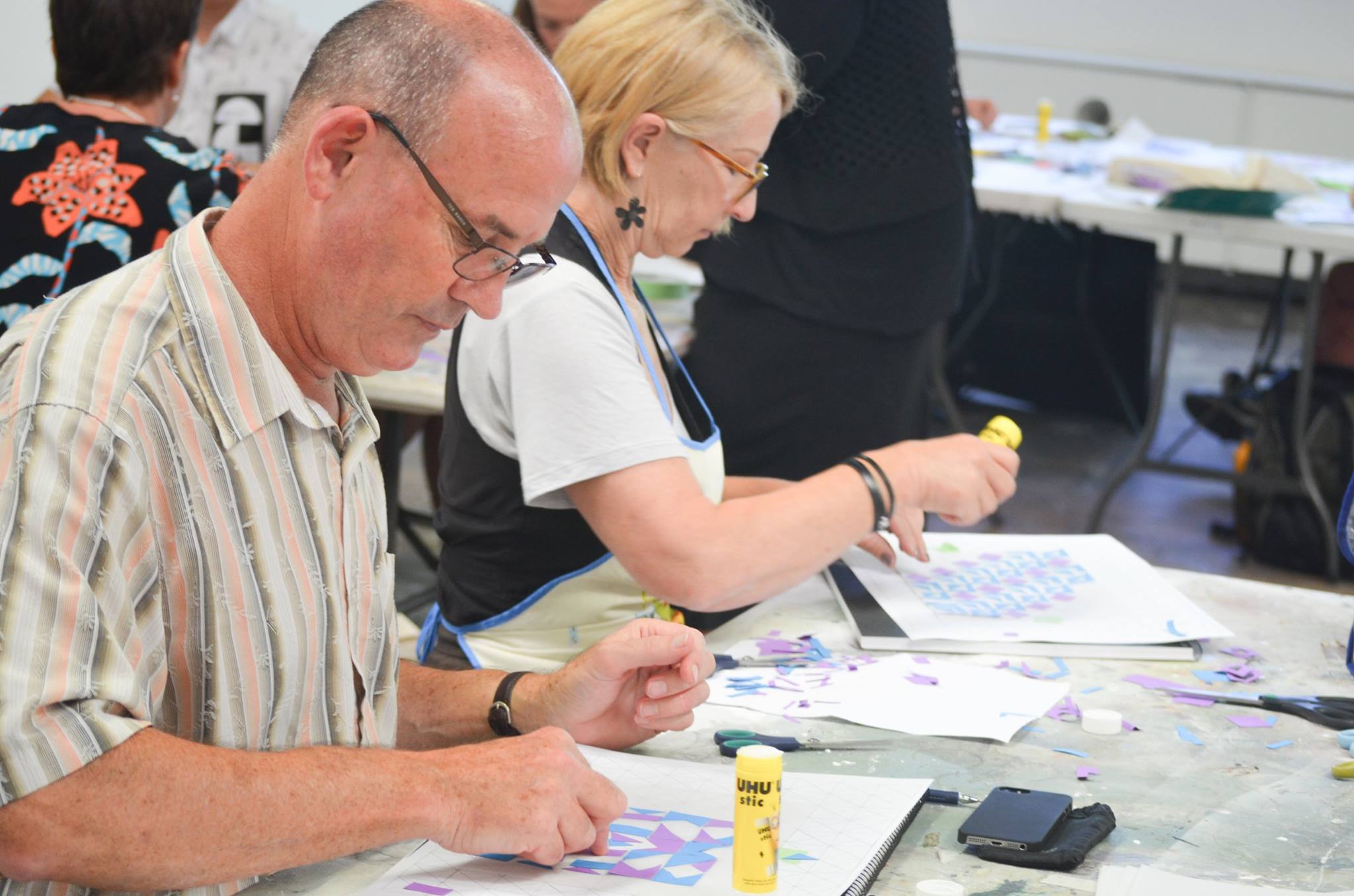 Jon Cattapan | The figure, the city and the landscape
Professor Jon Cattapan's research interests centre around how painting can picture the urban environment, globalised societies and contemporary conflict. Jon Cattapan is a Professor in the School of Art, Faculty of VCA and MCM. His works have dealt primarily with ways of representing urban topographies and narratives. He has a long-held preoccupation for the way human beings negotiate territories. Within his paintings, drawings and prints we see influences of contemporary global culture and recent history which range from science fiction and film through to urban social debates. In 2008, he took up a commission through the Australian War Memorial to become Australia's 63rd Official war artist and was deployed to Timor Leste, where he explored the nature of Night Vision technology as an aesthetic tool, which continues to inform his research outputs. He currently is the Lead Investigator in an ARC Discovery project that deals with the memorialising of conflict through contemporary artwork. In 2013 Cattapan was the recipient of the $80,000 Bulgari award through the Art Gallery of New South Wales. Cattapan is a very widely exhibited and significant Australian artist, having begun his exhibiting career in 1978, he has lived and worked in the UK, Europe, India, South Korea and the United States.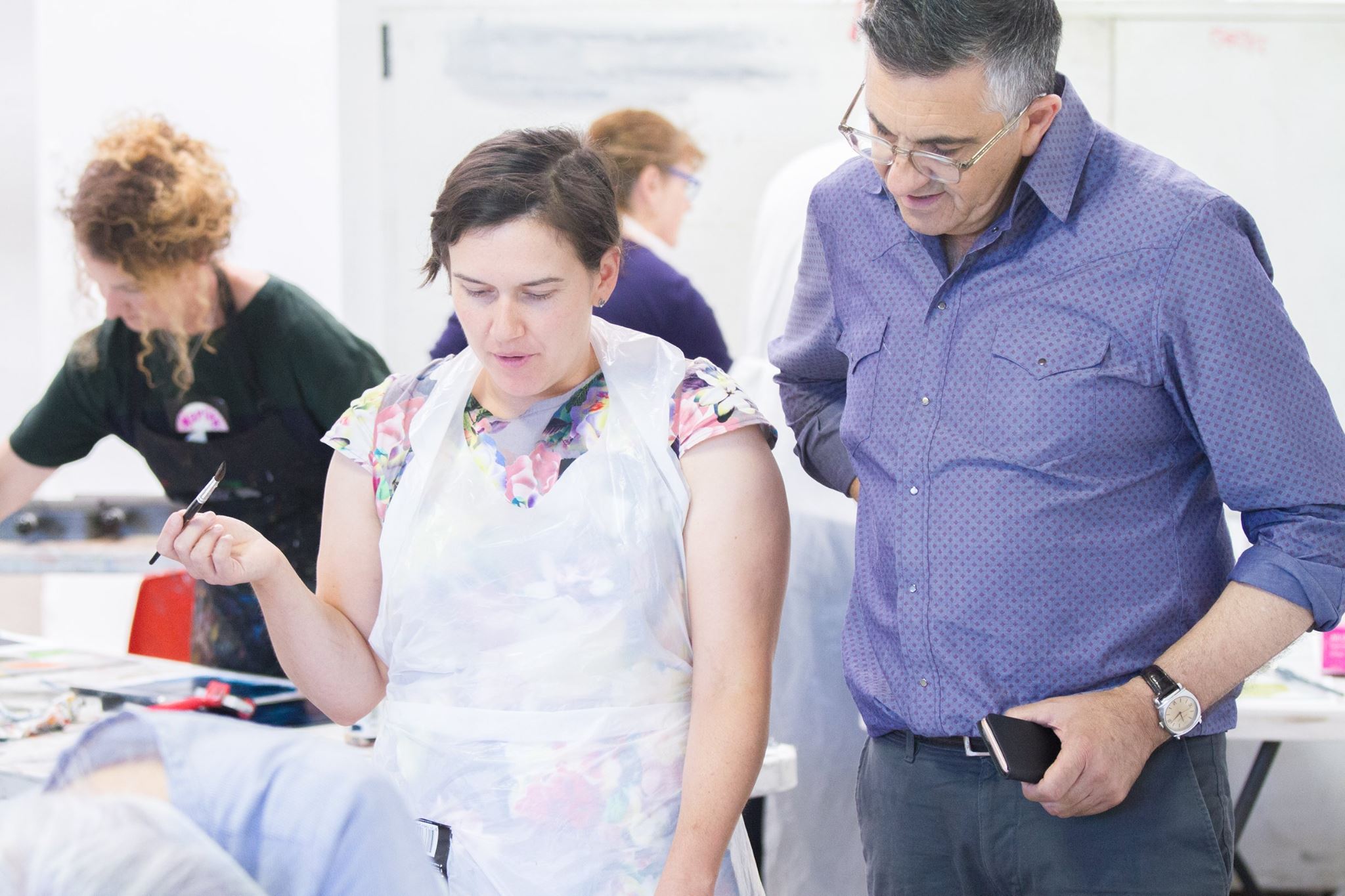 Richard Lewer | React and Response drawing
Based in Melbourne, Richard Lewer is a VCA Alumni. Lewer exhibits regularly in Australia and New Zealand. He is known for his video and animation, paintings, and delicately beautiful drawings, which evocatively rework some of life's less pleasant elements – crime scenes, illness, horror movies and extreme events. The work is accessible and familiar, with a critical edge that probes what is beautiful and sinister about our society without injecting a moralising tone or political message. Lewer's focus is, however, less concerned with telling the concrete facts of a case. Instead, his work explores the way that places can become repositories for the psychic residue of extreme events, painful activities or our deepest fears. Lewer has exhibited extensively both nationally and internationally and his work is included in many important state museums and university collections in both Australia and New Zealand.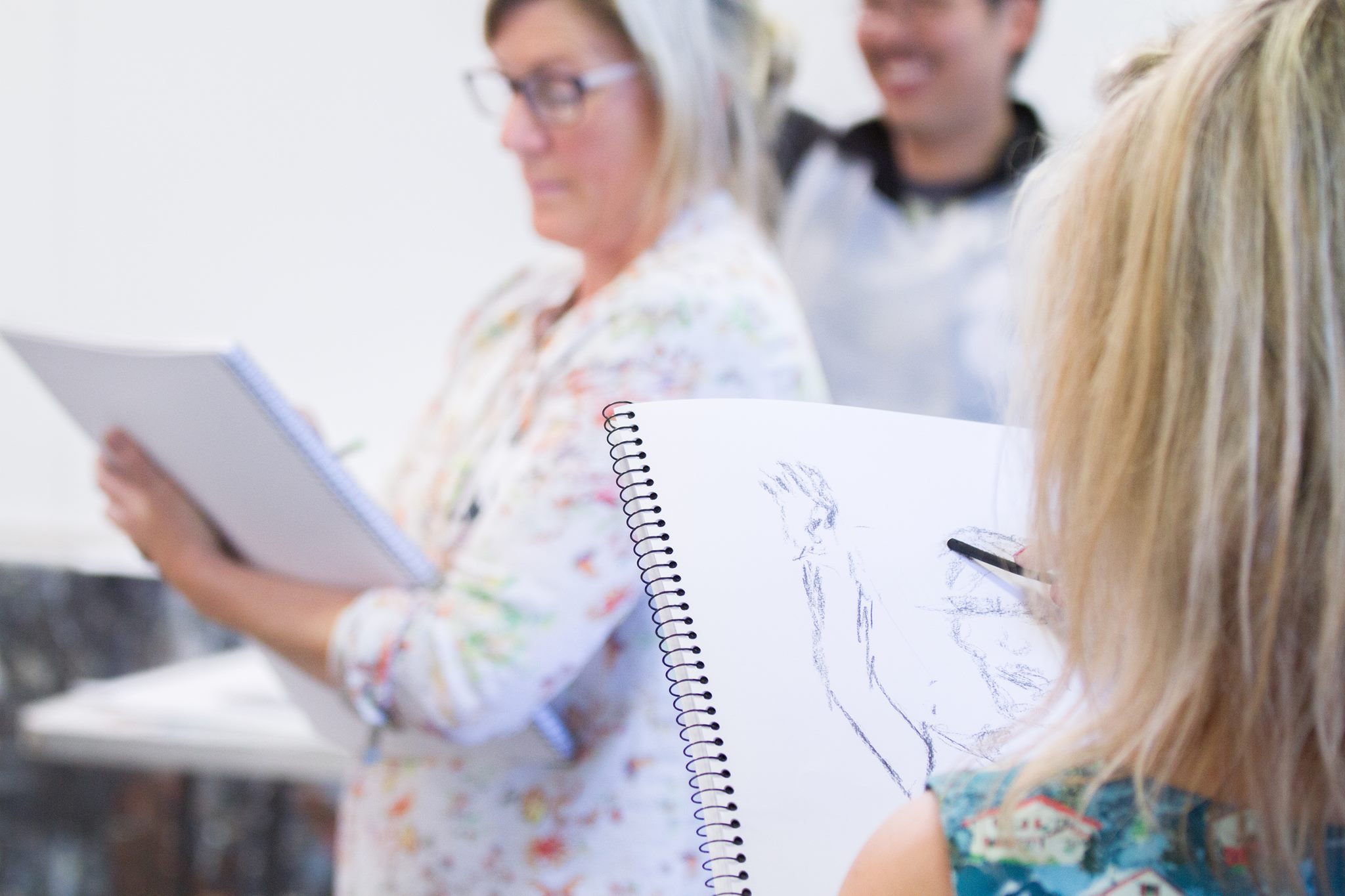 Hannah Bertram | Emerging From and Disappearing Towards Dust
Hannah Bertram's practice investigates the ambiguity of value, the transformation of worthless materials and the passing of time. Her most recent work explores the ambiguity of permanence and impermanence using the medium of dust. Emerging From and Disappearing Towards Dust investigates the relationship between ephemeral art and documentation, the material and poetic possibilities of dust in relation to time, and the melancholy experience of preservation and loss in order to articulate concepts of 'enduring temporality'. Bertram's work raises questions about what we seek to preserve, what we identify as worthless, and the paradox of experiencing life as perpetual, knowing that we return to dust.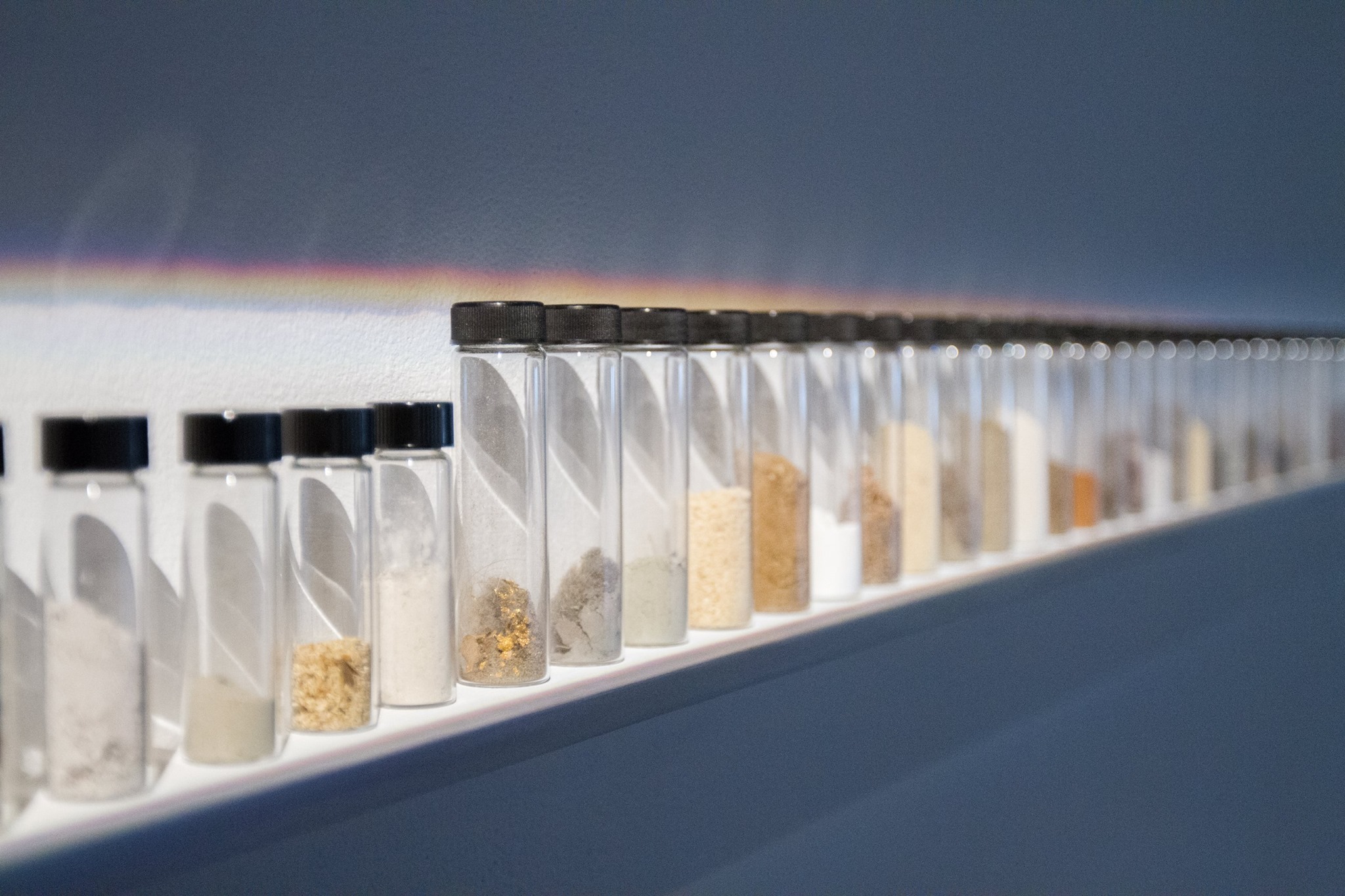 Kate Coleman (MGSE) and Jes Simson (Freelance) | Design Thinking for your Classroom
Kate and Jes have facilitated a number of design thinking workshops and makerspaces to create openings for creativity, innovation and radical thinking. This session has been designed to build off the teacher as artist, studio practice in the morning through a deep dive into collaborative design thinking for learning. Using design thinking, through critical thinking and creative problem solving, we will facilitate a hands-on learning design session that builds a new product to take back to school.
Susie May | Learning from David Hockney
Susie May is an Educator at the NGV. She has recently co-written the Inspired English series of classroom resources for students and teachers, which explore dynamic and creative ways for engaging students in English, Art, and Critical and creative thinking through engagement with works of art in the NGV Collection. This presentation will focus on key themes and ideas in the exhibition, David Hockney: Current, highlighting the 79-year-old artist's radical reworking of pictorial conventions and traditions in landscapes, portraiture and still life. It will explore Hockney's innovative use of new technologies including iPad, iPhone, and video during the last ten years of his practice.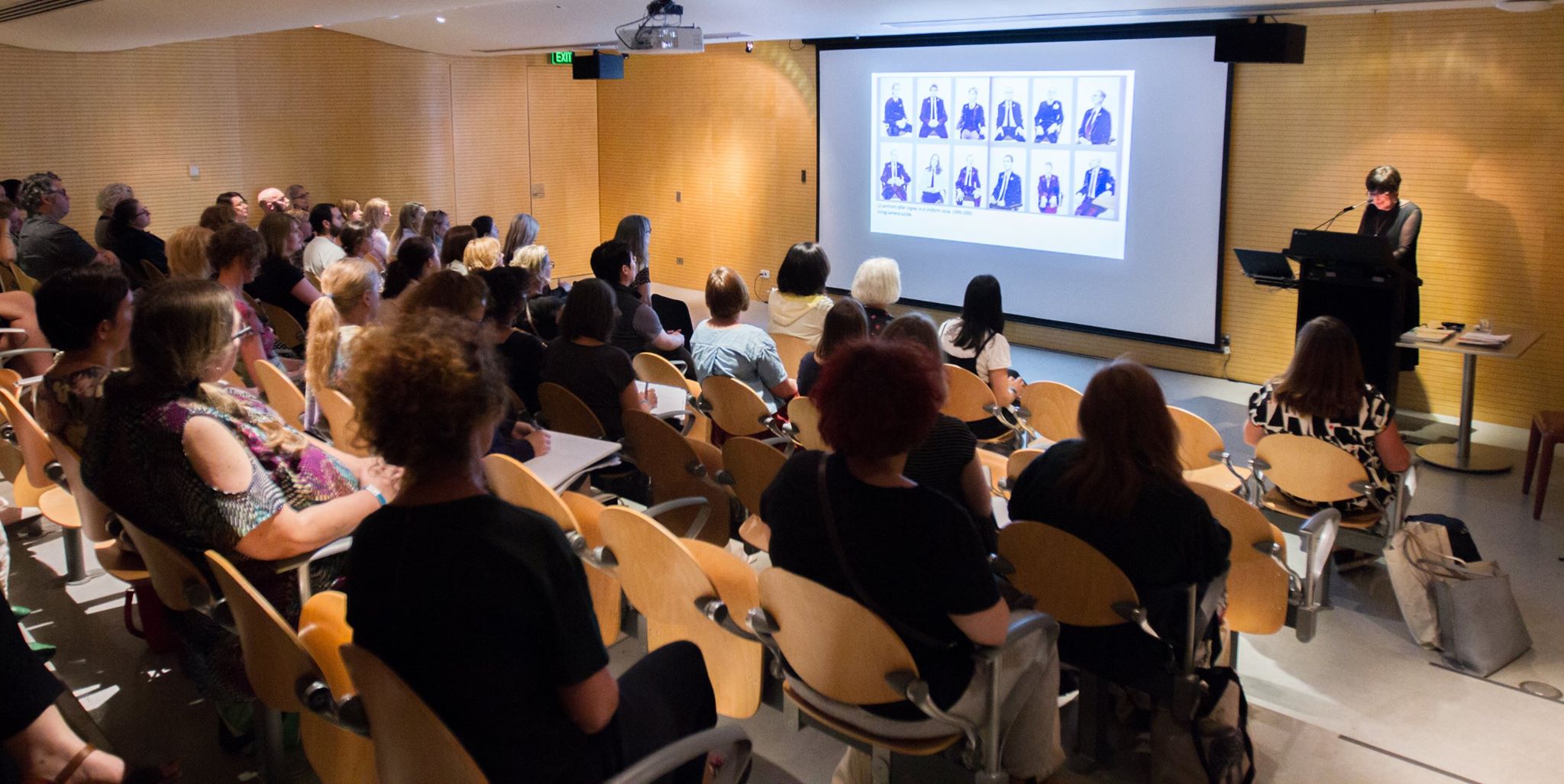 Download the 2017 Program Guide