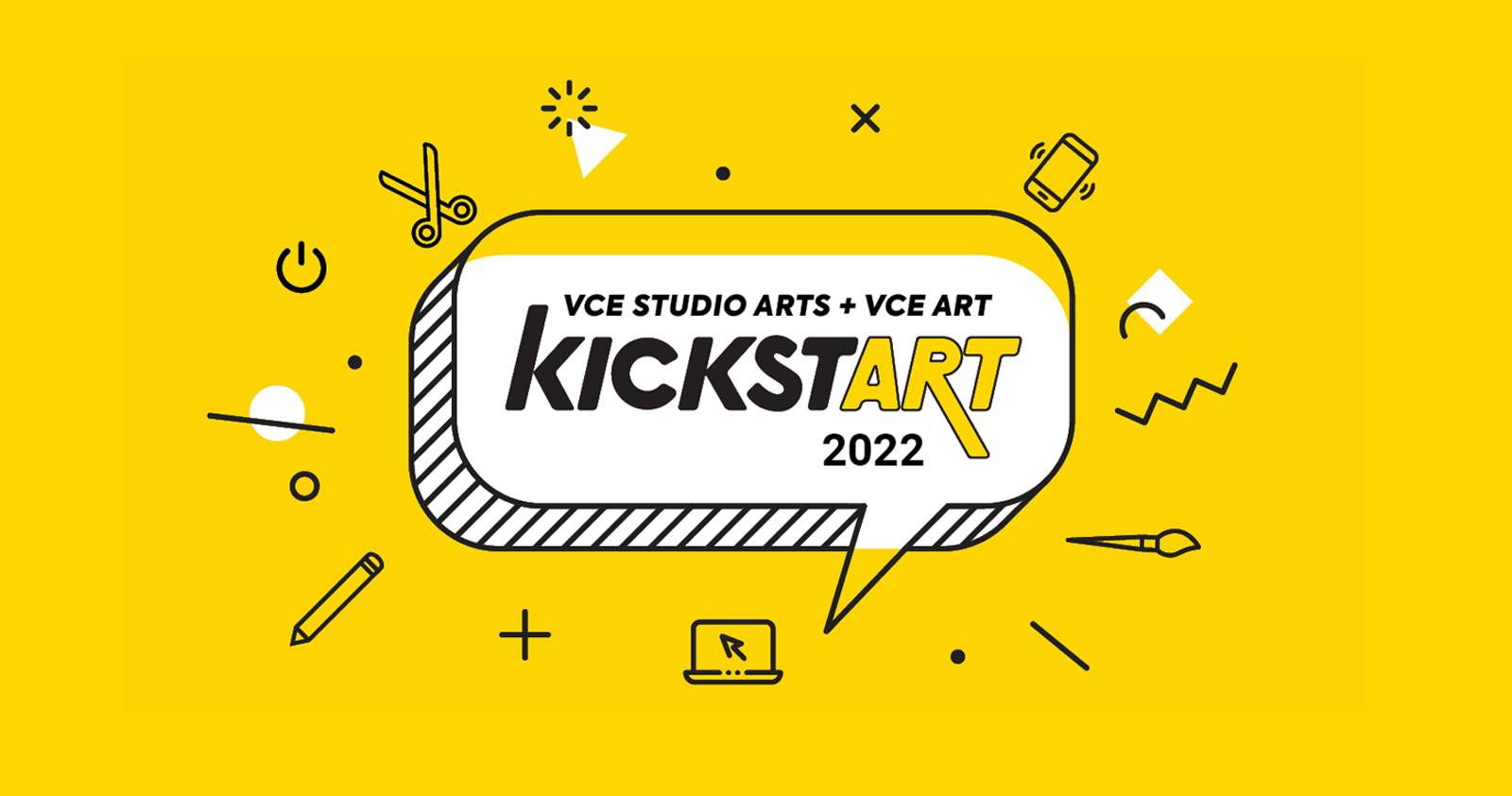 KickstART 2022 | VCE Art Recording
Download
Product Description
KickstART your VCE Studio Arts!
Inspiration and insights to help you get ahead
KickstART is a student driven program that ArtEdVic presents in partnership with the National Gallery of Victoria (NGV) to support VCE Studio Arts students and teachers. Hear from NGV Top Arts exhibitors, high achieving students and Top Arts curators to help current students gain inspiration and insight into VCE this coming year.
-See and hear how high scoring students developed initial ideas and addressed the criteria in their folio and final artwork.
-Access high scoring example folios that encompass a range of media.
-Gather tips to support your creativity to help you excel.
-Find out about resources and future exhibitions and programs to support your journey into the world of art.
-KickstART 2022 is also an excellent professional development opportunity for all Visual Arts Educators.
-Learn how past students found inspiration and understandings from visiting galleries online or in person such as the NGV.
CLICK HERE to purchase 2022 KickstART VCE Art Recording.
Where
Online – POST EVENT RECORDING
*We will email you a URL link to a recording of the presentations post purchase. Please note the recording includes images of the student folios from their PowerPoint presentations.
Date of Recording
Our event took place on Saturday 26 February 2022.
Cost
If you would like to access both sessions (VCE Art & VCE Studio Arts) you will be required to purchase two tickets.
CLICK HERE to purchase the VCE Art Post Event Recording
CLICK HERE to purchase the VCE Studio Arts Post Event Recording
POST EVENT RECORDING 
$95.00 Members 
$140.00 Non Members 
Payment terms – All invoices need to be paid within 7 days from the date of order.
If you are not an ArtEdVic member, join our community or renew your membership to get the discount member ticket. Visit our website and get your Annual Membership with all the benefits including professional development, networking opportunities and access to member only resources.
If you are a VCE student join our VCE Student mailing list to stay in the loop.