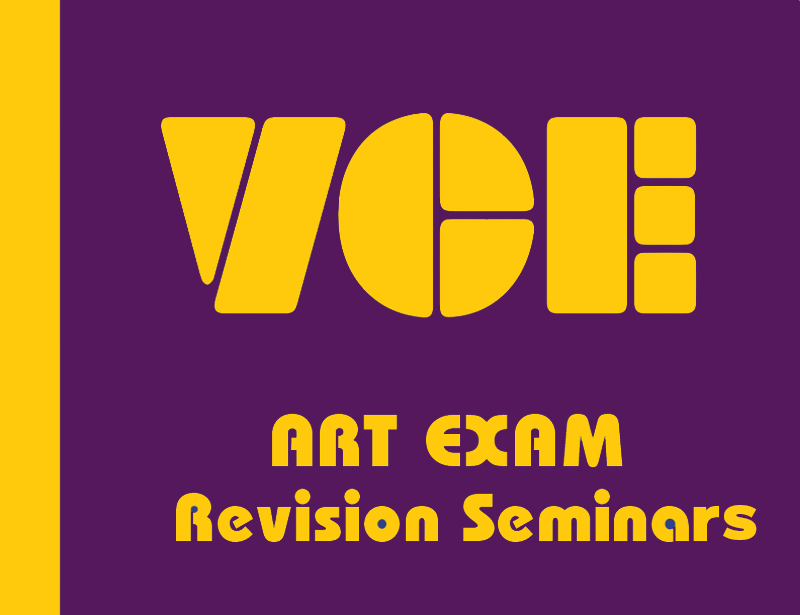 2022 VCE Art & Studio Arts Exam Revision Seminars
View
Product Description
Wed 7 SEP 2022 , 4- 5:30pm | VCE ART
Mon 12 SEP 2022, 4- 5:30pm | VCE STUDIO ARTS
Our presenters include an expert educator and a past student at each session who will inspire your students with tips, tricks and strategies for preparing for the 2022 VCE Studio Arts and VCE Art exams.
High performing students who achieved excellent results in the 2021 VCE Studio Arts and VCE Art exams will join our presenters Sarah Schneider for VCE Art and Demi Nicolaidis VCE Studio Arts and together they will share their tips, tricks and strategies on how to effectively prepare for the exam.
This event is presented live via Zoom and a recording will be available post event.
The session will be live and begin at 4pm and will be followed by a Q&A where you will be able to submit your questions and they will be answered live.
Access to the recorded presentation will also be available one week after the live event and for the following 5 weeks after that. This means that the access allows you and your students to view the presentation multiple times.

Cost

:
Single Seminar (Either VCE Art OR Studio Arts)
$ 156 (Inc. GST) ArtEdVic Members- One Educator
$ 195 (Inc. GST) Non Members- One Educator
$28 (Inc. GST) ArtEdVic Member- One Student
$35 (Inc. GST) Non Members- One Student
BOTH VCE Art & Studio Arts Seminars
$ 312 (Inc. GST) ArtEdVic Members- One Educator
$ 390 (Inc. GST) Non Members- One Educator
Where:
Wherever you want to be – online via Zoom. You will be sent a Zoom Link one day prior to your chosen seminar
If you are not an ArtEdVic member, join our community to get the discount member rate for resource purchases. CLICK HERE to get your Annual Membership with all the benefits including professional development, networking opportunities and access to member only resources. If you are a member please login to receive your discount, if you are experiencing difficulties logging in please email us at hello@aev.vic.edu.au