Board Member - Olivia Migani
Arts Professional Learning Teams Leader  | Tarneit P-9 College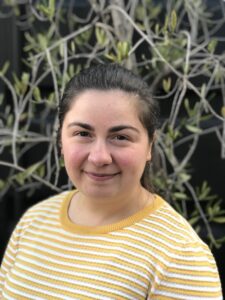 Secretary from Sept 2022- Jan 2023
Olivia is currently the Visual Arts Professional Learning Teams Leader at Tarneit P-9 College, Tarneit teaching across all years and currently teaching Visual Arts, Media Arts, Visual Communication and Design and Textiles to 7-9. Olivia completed a Bachelor of Education, Creativity and the Arts P-12 and majored in Art and Media studies. She was accepted and is currently participating in the Teacher Excellence Program in the discipline of the Arts at the Victoria Academy of Teaching and Leadership.
Olivia is a practicing artist with an interest in building upon all skills to teach her students. These areas include but are not limited to painting, drawing, ceramic, textiles and mosaic. Building upon the school community in the Arts, Olivia has been a part of many school art shows, council art competitions and attending art galleries for excursions.
Olivia will bring her knowledge of teaching, art practice and passion for advocacy for art. Passion for building networks with organisation and other art teachers to share best practice, resources and share personal practice.