Board Member - Kerry Power
Educator | Master of Teaching, Bachelor of Education, Graduate Diploma of Early
Childhood Education – Monash University
Board Member from May 2023 – present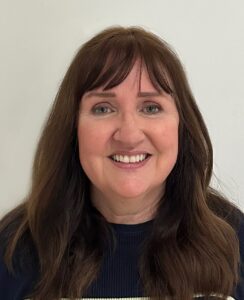 Kerry Power has taught art and multimedia in secondary schools in Victoria and is currently a teacher educator at Monash university. Her role in the education faculty includes designing curriculum and assessment to pre-service teachers in educational pathways that include early childhood, primary and secondary education. Over the course of ten years in the higher education sector, Kerry has taught art education, Indigenous perspectives and learning, STEM/STEAM education, environmental and sustainability education, research projects in education and transdisciplinary learning.
Kerry's PhD research focused on art educator social media interaction and the learning and teaching affordances. Recently, Kerry has completed a study on 300 final year pre-service teachers and their experience of research-based teacher education programs to develop collaborative, research-based skills that inform their developing teaching practice. Currently, Kerry is undertaking research of transdisciplinary learning skills and pedagogies, and the role of
art-based practices that encourage critical and ethical thinking skills, project-based collaboration, social and political critique, and problem solving.
Kerry is also a practicing artist in photography, animation, film, and installation work. Her ongoing commitment to art practice, art education research and experience in the field of teacher education supports the Art Education Victoria community.