Treasurer | Board - Jenny Lu
Associate Director | Faculty of Fine Arts and Music and Faculty of Arts at the University of Melbourne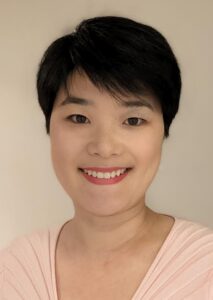 Jenny is currently the Associate Director – Faculty of Fine Arts and Music and Faculty of Arts at the University of Melbourne. Jenny works closely with University and Faculty leadership, both academic and professional to manage budgets, forecasts and assist in strategic decision making. After a stint in the UK, Jenny realised her values were better aligned with non-corporates and being a curious, life long learner, she landed a role at Victoria University as a Finance Business Partner and progressed to Finance Manager, managing the budgeting and forecasting for the University.
Jenny's current work supporting the Faculty of Fine Arts and Music as a finance specialist is a dream combination of both professional and personal interests. Jenny did drawing classes during her high school years and also did after hours classes at the VCA in Digital Drawing and Photography. She also played piano for 10 years during her childhood. While not currently practicing art at the moment, she is an avid art appreciator. Working with the Faculty, Jenny is acutely aware of the challenges the Creative Arts industry has faced over the pandemic and understands
deeply the importance creative art plays in the community.