Board Member - Adrian Montana
Visual Art Educator | Emmanuel College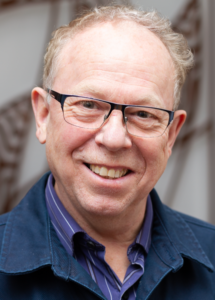 Adrian is a secondary school teacher of Art, Visual Communication Design and Music at Emmanuel College. He is a VCAA sessional assessor for Studio Arts examinations. Adrian is also a reviewer for the International Journal of Art and Design, UK. This is an international journal of current academic research into Art and Design studies.
Adrian's past roles include Head of Arts and Technology at schools in the UK and in Melbourne. For a decade, he also worked as an education and public programs officer at the Art Gallery of Western Australian, the Australia Post Gallery, the Geelong Art Gallery and at the National Trust. He has been a conference organizer and speaker for the International Council of Museums (ICOM), the International Society for Education through Art (InSEA) and the National Society for Education in Art and Design UK. (NSEAD).
Adrian has a Bachelor of Arts in Music and Art History from La Trobe University and a Bachelor of Arts in Fine Art practice from Philip Institute (now RMIT).  Adrian, also, has the following post graduate degrees: a Masters in Educational Leadership from Monash University: a Diploma in Education from Deakin University: and a Diploma in Management from Monash University.
Adrian's goal on the ArtEdVic Council is to assist in building a vibrant and relevant art education association through programs that help meet the needs of all art teachers.