Creative Currency Conference 2020
Date : 14 August 2020
Time : 9:30am - 3:30pm
Location : Online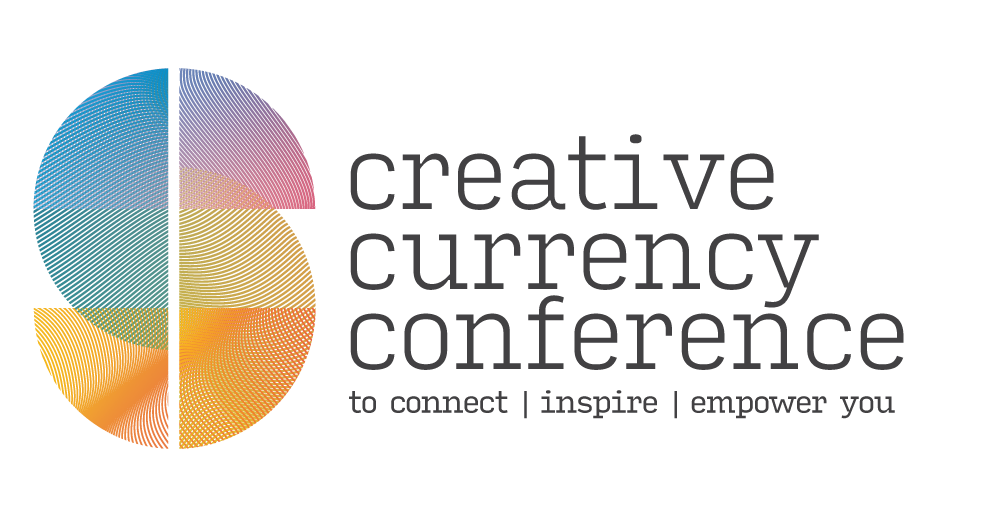 Art Education Victoria is proud to present our inaugural Creative Currency Conference
To Connect | Inspire | Empower You
As Art Educators we are aware that an Arts-rich education fosters student confidence, critical and creative thinking across all learning areas, and general life skills.
Creative Currency Conference aspires to elevate your skills as Art Educators to inspire you, connect you with peers and empower you in the art-room to enhance student learning.
Join ArtEdVic and your peers in a dynamic interactive online program rich in learning and development. This live streamed and pre-recorded special event will include a conference delegate community platform, keynote speakers, breakout sessions and live Q&A's.
---
CONFERENCE Program
We are excited to host world renowned artists Maree Clarke and Ian Strange and our special guest break out session speakers Kerrie Poliness, James McDonald, Sim Lutten, Dr Stefania Giamminiuti and Zeta Wilson.
---
KEYNOTE Speakers
Ancestral Memories: Connection to Country, Culture and Place
Maree Clarke | Artist (morning Keynote )
Art, Home and Suburbia
Ian Strange | Artist (afternoon Keynote )
---
BREAKOUT Sessions
---
The conference is an invaluable opportunity to develop your skills around the Visual Arts, be inspired by contemporary artists and gain insights into their methodologies and practise. It will also be a great opportunity to make strong connections with other educators and people who have a passion for the visual arts through our interactive conference platform.
Our conference community platform will be accessible on Monday 3 August, on the day of the conference Friday 14 August and up until the end of October. Throughout this 90 day experience you'll be encouraged to share and learn from colleagues. We welcome you to engage in the dialogue and discourse of art education, whenever and wherever it suits you during the 90 days!
Make 2020 your most empowered yet, regardless of your role or current skill level.
Subscribe to our newsletter here by scrolling to the bottom of our home page on our website.
If you are not an ArtEdVic member, now is a great time to join here and be eligible for the Member discount registration fee and other ArtEdVic offerings as part of your annual membership.
---
Why should you join us?
Connect with educators from around the country and the globe.
Inspirational messages from our presenters.
Feel empowered by sharing with like-minded delegates and learn about things you're passionate about- Art & Education
You are supporting Australian based artists
Keynote presentations including live Q&A's
Breakout sessions include pedagogical topics
Join your Art Educator community in a supportive environment
Opportunities to network through our online platform pre/during/post conference
Conference offerings available online until the end of October
Receive a Professional Development Learning Certificate
Suitable for ALL educators
Tertiary Students/Pre-Service Teachers are entitled to a discount
ArtEdVic members are entitled to receive a discount
Zero travel costs and attend in the comfort of your own environment
A professional learning experience every art educator deserves
TICKETS 
Payment Terms
Please note all personal payments must be made up front with a credit card at the time of booking.
Purchase orders are accepted from schools/organisations paying for teacher/employee professional development.
$299.00 – GENERAL ADMISSION
You are welcome to first join as an ArtEdVic Member to receive the discounted Member ticket price and enjoy the benefits of membership and being part of our community. Visit this link now to join ArtEdVic https://aev.vic.edu.au/join-us/member/   before you purchase your ticket.   
$199.00 – ART ED VIC MEMBER
Please ensure your annual Membership is current by logging in to your account online.
$139.00 – PRE-SERVICE TEACHER / TERTIARY STUDENT / CRT
Tertiary student ID will be required for verification. Tertiary students only. This conference has not been developed to cater for Secondary/VCE students. Our annual KickstART program in February has been especially designed for secondary students.
WHAT ELSE DO YOU NEED TO KNOW?
Delivery of all conference content, including pre-recorded and live streamed sessions, videos, articles, discussion tracks and relevant links will be available via the conference platform up until the end of October 2020.
You will be sent an email link with login details after registration payment has been confirmed. Our online conference will be using Zoom Webinar platform to host our online conference presentations. Participants will have access to the information required to participate in their selected session via the conference platform.
Technical Requirements & Preparation
Participants are asked to ensure they are familiar with the platform and technical requirements prior to clicking on the provided link for their sessions. (It is a good idea to check and make sure you can access the platform on your desktop browser OR download any required Apps in advance)
Participants will need the following prepared/set-up prior to attending the conference:
PC desktop & monitor, iPad/Tablet, or Smart Device
Reliable internet connectivity
Webcam
Microphone
Access to Zoom Webinar
Space to work for note-taking
A quiet space with no noise or distractions
Online Webinar Terms & Conditions
Troubleshooting and technical assistance will be available related to using the conference platform before and during the conference sessions to help with any issues you may be facing. However, Art Education Victoria is not responsible for any customer technical or connectivity issues that are outside of our control. Refunds will not be given for participant non-attendance, or disruption to attendance, found to be caused by technical faults not caused by Art Education Victoria or that are not within our control.
Payment Terms
Please note all personal payments must be made up front with a credit card at the time of booking. Purchase orders are accepted from schools/organisations paying for teacher/employee professional development.
Booking Confirmations
Once a booking has been made you will receive an email confirmation. Invoices will be sent by email to the participant. If you do not receive your confirmation or invoice, please contact Art Education Victoria.
Cancellations
A written/emailed notification of cancellation must be received by Art Education Victoria 7 days prior to the conference event date (14/8/20). If you need to cancel, please do so as soon as possible.
Non-attendance
Failure to attend without prior written cancellation will result in the forfeit of any possible refund and your invoice (conference registration fee) will need to be paid in full.
Certificates
You will receive a certificate of attendance (for Professional Learning verification) via email after the conference has been completed.