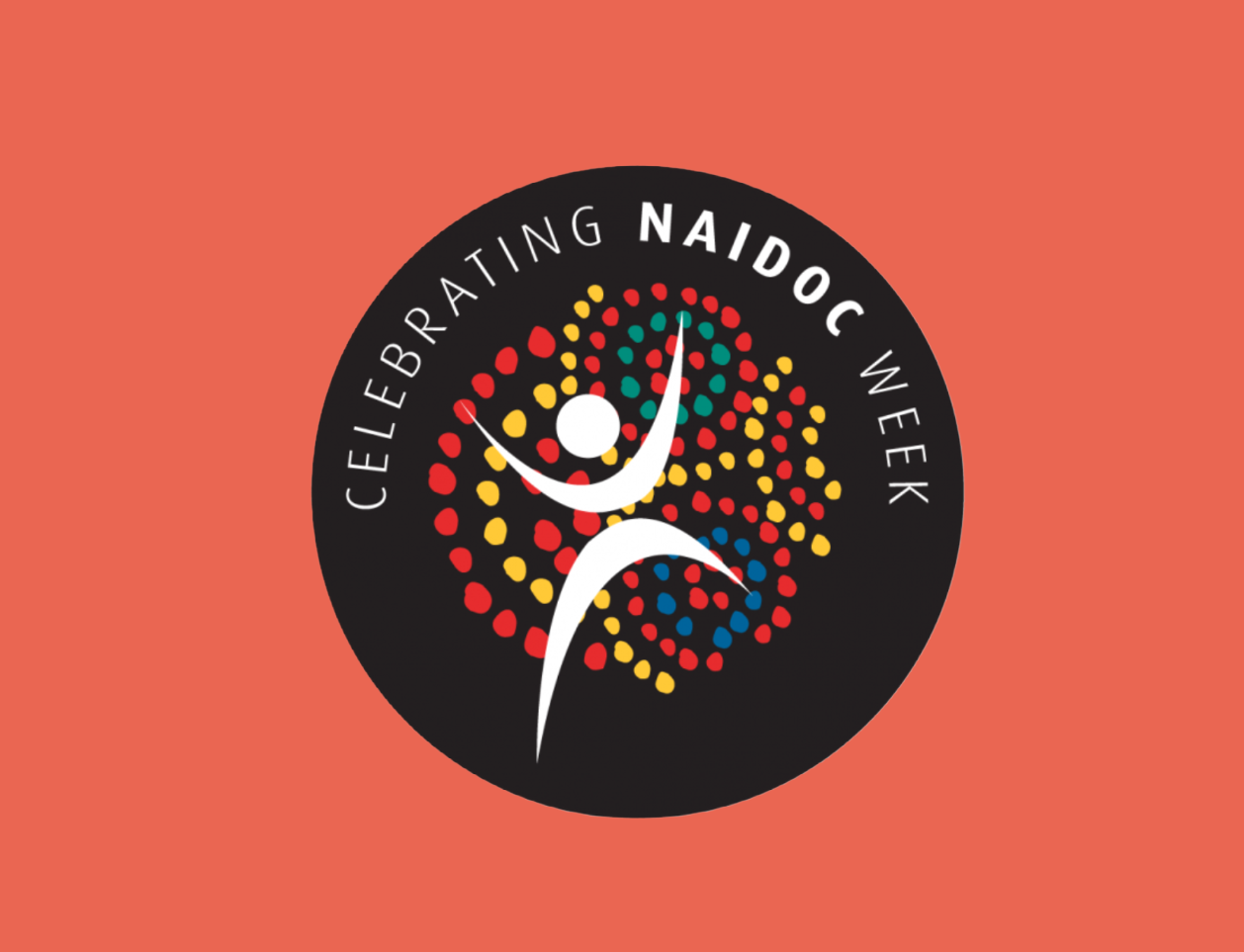 Product Description
National NAIDOC Week celebrations are held across Australia in the first week of July each year to celebrate and recognise the history, culture and achievements of Aboriginal and Torres Strait Islander peoples. NAIDOC Week is an opportunity for all Australians to learn about First Nations cultures and histories and participate in celebrations of the oldest, continuous living cultures on earth. You can support and get to know your local Aboriginal and/or Torres Strait Islander communities through activities and events held across the country.
Visit the NAIDOC Week website to access educational resources.
 

 

 

 

Australian Centre for Contemporary Art  (ACCA)
Contemporary Aboriginal and Torres Strait Islander Art Resources 

ACCA Education supports innovative, free and fun arts learning opportunities for students, educators, and the wider education community through our in-gallery programs, outreach, online resources, and the ACCA virtual classroom. This ACCA Art File focuses on contemporary Aboriginal and Torres Strait Islander art and practices. The resource is designed as an adaptable toolkit for teachers to use selectively in devising their own units of classroom learning with extractable sections for direct distribution to students.

CLICK HERE for more details.

 

 

 

Between Waves  exhibition @ ACCA

1 Jul – 3 Sep 2023

Exhibition dates




Tue 22 Aug 2023, 4–5:30pm 

Online Teacher Professional Learning with artist Cassie Sullivan

ACCA Education presents a free online professional learning session alongside exhibition Between Waves, with artist Cassie Sullivan in conversation with curator Jessica Clark. This is an exciting opportunity for regional, remote, interstate teachers and educators to learn direct from artist Cassie Sullivan about the inspiration, intention and technical process informing her major new commission exhibited in Between Waves.

ACCA is proud to present Between Waves, which continues the Yalingwa exhibition series devoted to highlighting the significance of First Nations contemporary art practice of the Southeast within a national context. The exhibition navigates the intersections and collisions between art, culture, materiality and technologies.

Artists: Hayley Millar Baker, Maree Clarke, Dean Cross, Brad Darkson, Matthew Harris, James Howard, Jazz Money, Mandy Quadrio, Cassie Sullivan and this mob

Curator: Jessica Clark

CLICK HERE for more details.


Cassie Sullivan, Mayana Trawna | Body Country 2021. Video installation. Courtesy of the artist. 
Monash University Museum of Art (MUMA) – Deadly Learning

Aboriginal and Torres Strait Islander art in Australia is part of the continuing story of the oldest living culture in the world. This resource brings together the diverse viewpoints of a number of contemporary Aboriginal and Torres Strait Islander artists represented in the Monash University Collection as they share insights about their sources of inspiration and practice.

CLICK HERE for more details.
 

 

Narragunnawali Reconciliation in Education

Use the Narragunnawali suite of early learning, primary and secondary curriculum resources to promote reconciliation and to strengthen children and students' knowledge and understanding of Aboriginal and Torres Strait Islander histories, cultures and contributions. The resources can be used as they are or adapted to suit the local community context. Each resource encompasses elements of the Early Years Learning Framework and the Australian Curriculum, and aligns with Reconciliation Action Plan (RAP) Actions.

CLICK HERE for more details.

 

 

CONNECTION @ THE LUME

Breathtaking Stories Through First Nations Art & Music

Connection was born from an idea to celebrate First Peoples' art and music and give back to their artist communities. Within the brushstrokes and melodies of their art and music, this landmark experience tells the story of our country's rich and enduring cultural history.

Created for THE LUME Melbourne, Connection was developed by Grande Experiences alongside Adam Knight, Professor Wayne Quilliam and a panel of leading Indigenous cultural advisors including Professor Margo Neale, Rhoda Roberts AO and others. 

Within Connection, over 110 visual and musical artists converge, coalescing into the most expansive tapestry of First Peoples' art ever assembled. Across nearly 650 paintings, including 85 significant pieces of original art, emerging voices (such as Sarrita King and Konstantina) dance alongside those of master artists (including Emily Kame Kngwarreye and Tommy Watson), who collectively bring songlines from the remotest regions of this land to life.

SCHOOLS & TEACHERS

Traditions tiptoeing through intimidating, silent galleries and viewing paintings from afar are forgotten as students interact with art in ways they never imagined.

TICKETS: School groups should allow at least 90 minutes for their visit to THE LUME Melbourne. A member of our School Experience team will meet you to assist upon entry to your self-led excursion into Connection.

CLICK HERE for more details.

Be Bold Blakout Art Exhibition

Exhibition Opening NAIDOC Event Wednesday, 5 July 2023 at 11.30am

Artists: Mandi Barton, Ella Clarke, Aunty Lee-Anne Clarke, Aunty Jeanie Mason and students from Koorie Homework Club and St Albans Secondary College.

As part of NAIDOC Week, Brimbank City Council celebrates and recognises the history, culture and achievements of Aboriginal and Torres Strait Islander peoples.

The Council have partnered with Aunty Jeanie Mason and Jinkigi Consultancy to engage Aboriginal and Torres Strait Islander Artists and Youth that work and live in the Brimbank Local Government Area. The show features work by Mandi Barton, Ella Clarke, Aunty Lee-Anne Clarke and students from Koorie Homework Club and St Albans Secondary College.

The exhibition takes place in and around Brimbank Community and Civic Centre. It explores the NAIDOC 2023 theme of 'For Our Elders' and combines vibrant imagery across a range of traditional and contemporary techniques.

The Curator Aunty Jeanie is from Wilcannia, the Bakandji people, the river people known as the Baaka. She has been painting since she was a child and has lived in the Western Suburbs for the last 32 years. Aunty Jean has completed a Bachelor of Arts (Honours); her artwork, stories and rich cultural knowledge are inspired by her mother.


Image Credit: Auntie Jeanie Mason, Seven Sisters, 2003

ENDURING

–

Recent acquisitions highlights from First Nations Artists

Presenting recent Wyndham Art Gallery acquisitions from First Nations artists. Covering photography, video, mixed media and painting by leading contemporary First Nations artists Karen Casey, Maree Clarke, Michael Cook and Aunty Marlene Gilson.

LOCATION
Wyndham Art Gallery


177 Watton Street, Werribee, VIC 3030

Exhibition dates: 8 June to 30 July (9am-5pm)
Strengthen our community and share your education resource or any you are utilising in your classroom or organisation!
Just email us at hello@aev.vic.edu.au to share!