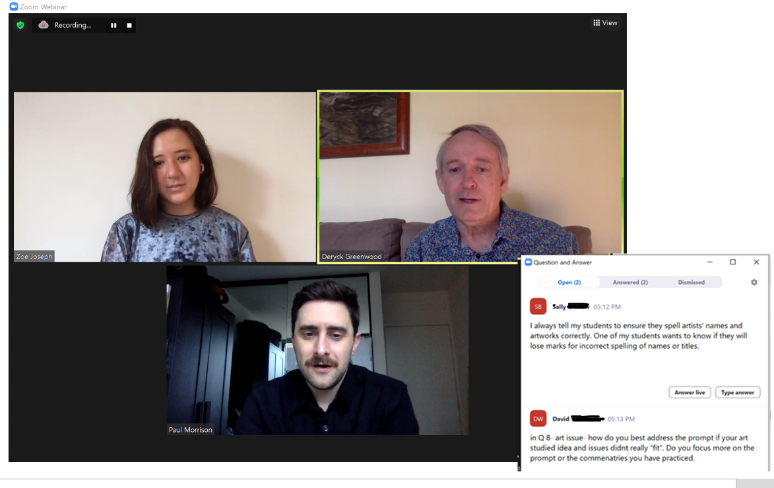 ArtEdVic's 2020 VCE Art Exam Revision Seminar
View
Product Description
Art Education Victoria's 2020 VCE Art Exam Revision Seminar
Join ArtEdVic's presenters, Deryck Greenwood (Educator) and Zoe Joesph (2019 VCE Art Student) as they share their tips, tricks and strategies on how to effectively prepare for the VCE Art Exam in 2020.
This event was recorded on 8 October 2020, once purchased you will be provided with a link to a recording of the seminar and Q&A. This link will be available to view until 10 November 2020.
Cost:
Become an ArtEdVic member today to receive your discounted members ticket! For more information on membership benefits, costs and to sign up CLICK HERE.
To purchase seminar CLICK HERE.