Committee member - Tahlia Jolly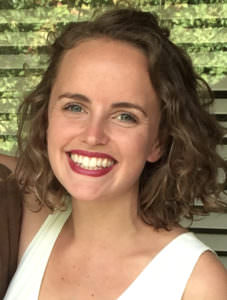 I am a recent graduate of The University of Melbourne's Graduate School of Education specialising in Secondary Visual Arts education. Before coming into teaching, I completed a Master of Art Curatorship at The University of Melbourne and worked within the contemporary commercial gallery sector as a gallery and curatorial coordinator. This experience provides the industry backbone to my education practice. Upon graduating I was fortunate enough to be offered a position with Ivanhoe Girls' Grammar School within their wonderful Visual Arts department.
As a graduate teacher, I hope to be of use to AEV and bring to our discussions the concerns and priories of those new to the teaching profession. I believe that the arts sector is strongest when its members are working together and that AEV provides meaningful opportunities for its members to meet, share and collaborate.