Committee member - Sash Fernando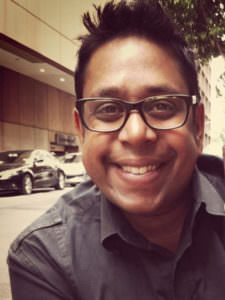 Creative Director | Principle Design 
Sash is the Creative Director of Principle Design – a design studio that focuses on assisting ethical organisations grow.
He is a graphic designer, visual thinker and world traveller, Sash brings with him a wealth of international experience, gained from both traveling around the globe and working in New York, where he collaborated with (and learned from) two internationally respected design thinkers – Milton Glaser and Michael Bierut from Pentagram Design.
His commitment to strategy-led design, innate design sensibilities and understanding of the importance of design within business eventually led him to found Principle Design, an award winning multidisciplinary graphic design studio that helps clients to craft their brand, strengthen their purpose and communicate their intended message creatively.
Sash joined Arts Education Victoria in 2016 to assist in helping the organisation grow strategically and spreading the importance of art education in society
CONNECT WITH SASH