Committee member - Marion Marks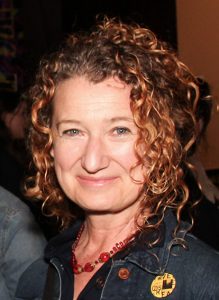 I have been teaching visual art at Hampton Primary School for nearly 5 years. Before becoming a teacher I worked as a graphic designer and illustrator for about 20 years. I have been part of the existing council for the past year and I have taken over the volunteer role of editing the journal, ARTicle.
The existing council is an energetic and passionate group of wonderful people with a strong purpose to advocate for vibrant and meaningful art education. The AEV is a vital organisation for art educators. Art educators need support from colleagues in the same role and opportunities to share the innovative and progressive work that is being done in schools. By supporting and working with AEV I know that my own teaching practice is progressing and evolving. Most importantly though, I am contributing to the ongoing work that primarily supports the important role of art as an essential part of a complete education.