Council Member - Lucia M Gambaro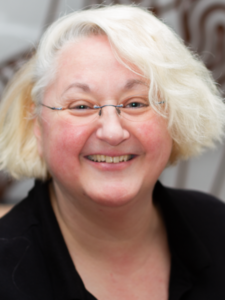 Lucia is a registered Visual Arts, Media and Photography P-12 teacher, teaching in NSW and Victoria, in both private and government secondary schools with senior students. Next year Lucia will be completing her Master of Education (Special and Inclusive Education) with the University of Sydney.  Lucia is also passionate about curatorial management, and studied the Master of Art Administration at the University of NSW, obtaining tutor ledge under the esteem Nick Waterlow.  Lucia has worked voluntarily in many art institutions in NSW and Victoria. 
Lucia travelled extensively for almost a year in Europe visiting and speaking with many gallery and museum staff and art writer Tim Marlow, when he was Director of Exhibitions at the White Cube. Lucia previously worked for almost eight years with a division of CSIRO, in Public Relations, Publications and Photography, including providing graphic design work. Most notable contributions were: instigating, with the then Master Photography Officer, the CSIRO ATNF photography archival protocols; being part of the team that provided the Parkes Radio Telescope visitor centre exhibition; providing the special 30th Anniversary Space/Science exhibition at the Powerhouse Museum; and operating the CSIRO Summer Vacation Student program. 
In the past, Lucia has been a guest speaker at the University of Sydney's Department of Archaeology on curatorial practices. Since a very young age, Lucia has devoted her free time to being a volunteer on many committees for school, university, public community or council organisations.  In just the past ten years Lucia has volunteered in Victoria on the Darebin Arts Project, the Bundoora Homestead Art Gallery and in NSW, on the Holroyd City Arts Advisory, Blacktown City Council Arts Advisory, and the Lalor Park Community Hub. 
Since studying her Bachelor of Arts (Visual Arts), receiving the Adrienne Guy Bequest Award for Excellence in Ceramics, and a Graduate Diploma in Arts, receiving a Commendation in the University's Annual Student Acquisitive Art Prize. Lucia has also been a practising artist in the visual arts, ceramics and photography for almost thirty years, curating and exhibiting in many exhibitions around Australia.