ArtEdVic 2019 Conference
Date : Friday 26 July, 2019
Time : 9am - 4.30pm
Location : Malthouse Theatre
NGV International, ACCA, Buxton Contemporary,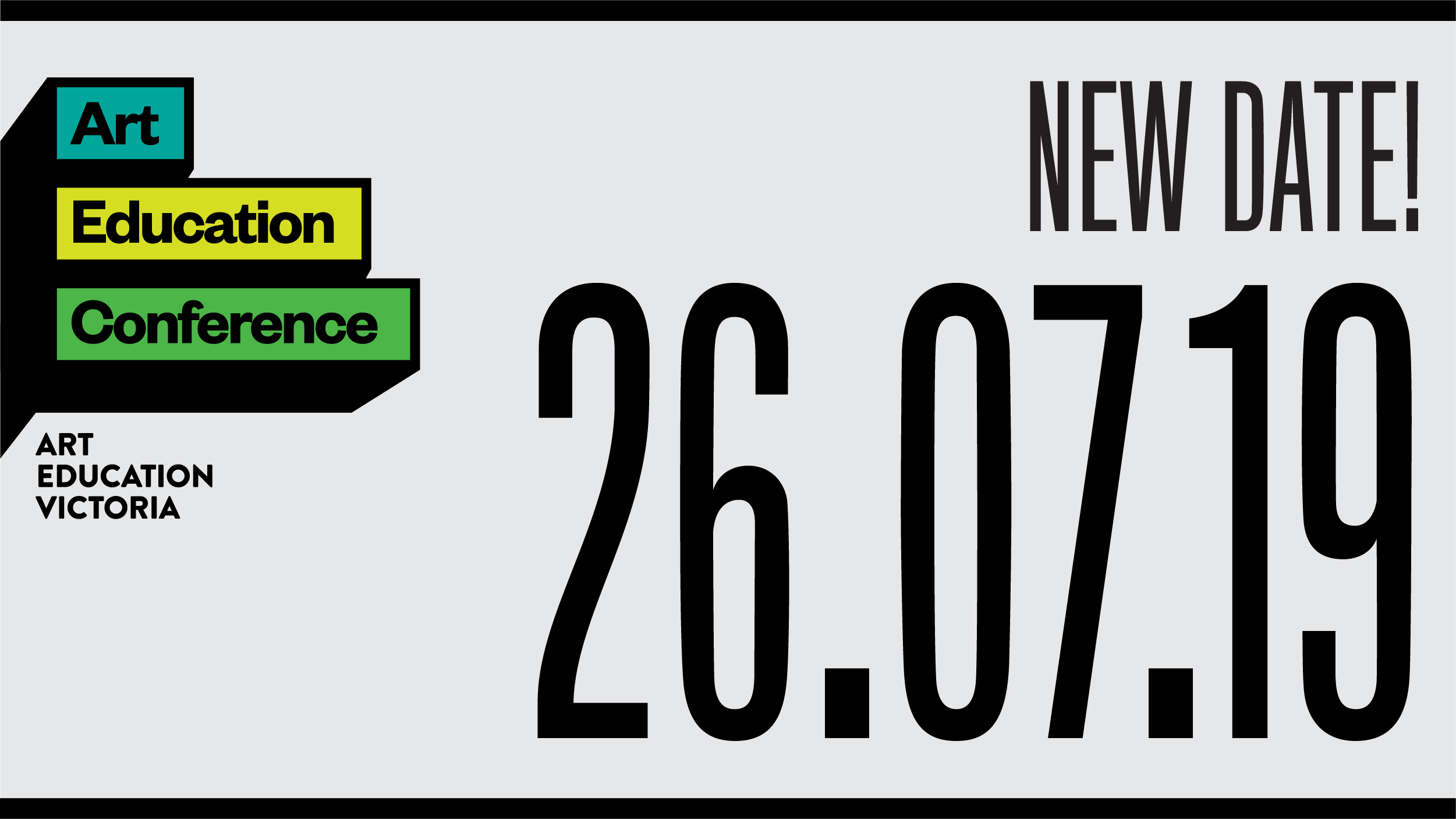 As Art Educators we are aware of the link between an arts-rich education and students' confidence, fostering critical and creative thinking across all learning areas, problem-solving skills, and general life skills.
The 2019 Conference aspires to elevate your skills as Art Educator to empower you in the classroom and enhance student learning.  Due to unforeseen circumstances we have rescheduled our Conference to the confirmed date of July 26, 2019.
"The visual arts provide a vital cultural component and deliver on a range of important skills otherwise missing from the curriculum. They also provide a platform for addressing the important issues of our times; they build self-reflective, empowered communities; and, let's not forget, they also bring great joy and reassurance in times of anxiety."  Ted Snell Professor, Chief Cultural Officer, Cultural Precinct, University of Western Australia
Join AEV and your peers in a one day program rich in learning and development.  Hosting world renowned artists Lisa Roet, Tai Snaith, Kerrie Poliness and more who will be delivering workshops and presentations across a number of venues including NGV, ACCA, Buxton Contemporary, and The Malthouse.  Throughout the workshops and presentations you'll be encouraged to share your experiences and learn from colleagues.
The conference is an invaluable opportunity to develop your skills around the Visual Arts, be inspired by contemporary artists and gain insight into methodologies and practise. It will also be a great chance to collaborate and making strong connections with other art educators. Make 2019 your most empowered yet, regardless of your role or current skill level.
Artists:
Lisa Roet
John Young
Tai Snaith
Lesley Rice
Art Project Australia
Lucy Irvine
Kerrie Poliness
Venues:
NGV International
ACCA
Malthouse
We'll be celebrating after Conference at NGV FRIDAY NIGHTS with Rainbow Chan, please add this optional ticket when you check-out for easy entry on the night.  A great way for any that can't make it to Conference to come along and connect!
Revisit the wealth of learning and experience from the 2018 Conference here and connect with our Facebook page to see updates here.
Members please enter your annual Member promo code to secure your discount.
If you are from a low SES school and require financial support in order to attend, please contact us at hello@aev.vic.edu.au to discuss your options.
We are offering a limited amount of reduced tickets for students who may wish to also volunteer for half of the day and then attend a workshop, please contact us at hello@aev.vic.edu.au to discuss your options.