Committee member - Vanja Radisic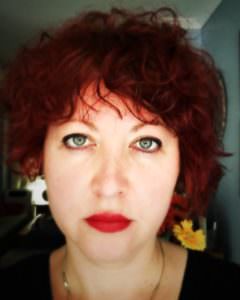 Public and Academic Programs Officer | Deakin University
Vanja Radisic is an Australian – Bosnian artist, educator and author. 
She holds Master of Teaching (by Research) from Melbourne University (2009) and a Bachelor of Fine Art from RMIT (2005).
Prior to her role as a Public and Academic Programs Officer at the Deakin University Art Gallery, she was a Photography Coordinator at Melbourne High School. 
In 2015, following a year of travelling, photographing and writing her way around Europe, Vanja published "iPad for Photography Students: Project Based Approach", a best-selling ebook on iBooks Store.
 She dreams of becoming a hermit and retiring with her art and books somewhere far, far away (preferably in Northern Queensland).
CONNECT WITH VANJA