Committee member - Marie Allaman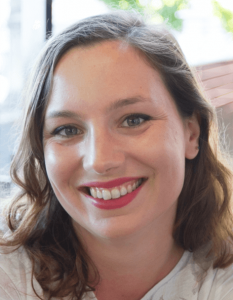 I am a Cultural project manager with a strong passion for art, education and community engagement. Freshly settled in Melbourne, I've been working six years overseas for a Fine arts museum right after a master's degree in Museum studies and exhibitions. I am developing educational and artistic programs and devices for broad audiences as well as specific communities. In particular, I am really interested in exploring the concept of accessibility, by creating and co-creating programs for people that don't usually come to museums and other cultural institutions. I'm convinced that engaging audiences and make them feel delighted can lead to the development of essential artistic and cultural practices and in the same time, bring a feeling of belonging to the society. The last years, I've been especially working with adults and kids with disabilities, migrants and refugees, and women with a fragile situation.
I hope to be of use to AEV by sharing experiences and views on art education in museums, and particularly about community engagement, audiences with additional needs and universal accessibility/design for all. Meeting, collaborating and supporting professionals evolving in the same sector is a wonderful opportunity to enhance and diversify practices. I am very keen to share best practices as well as less successful experiences and collaboratively imagine innovative projects.
CONNECT WITH MARIE